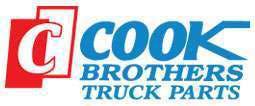 Re-establishing Dominance
Cook Brothers is now stronger than ever having learned lessons from some unfortunate decisions in its recent past.
By Denise L. Rondini, Executive Editor
Rebuilding your business' reputation is not the easiest thing to do, but apologizing for your actions while at the same time fixing the problem is a good first step. That is what Henry Cook, owner of Cook Brothers, did after he purchased the company back from TransCom, which tried to apply automotive parts distribution techniques to the heavy-duty parts arena.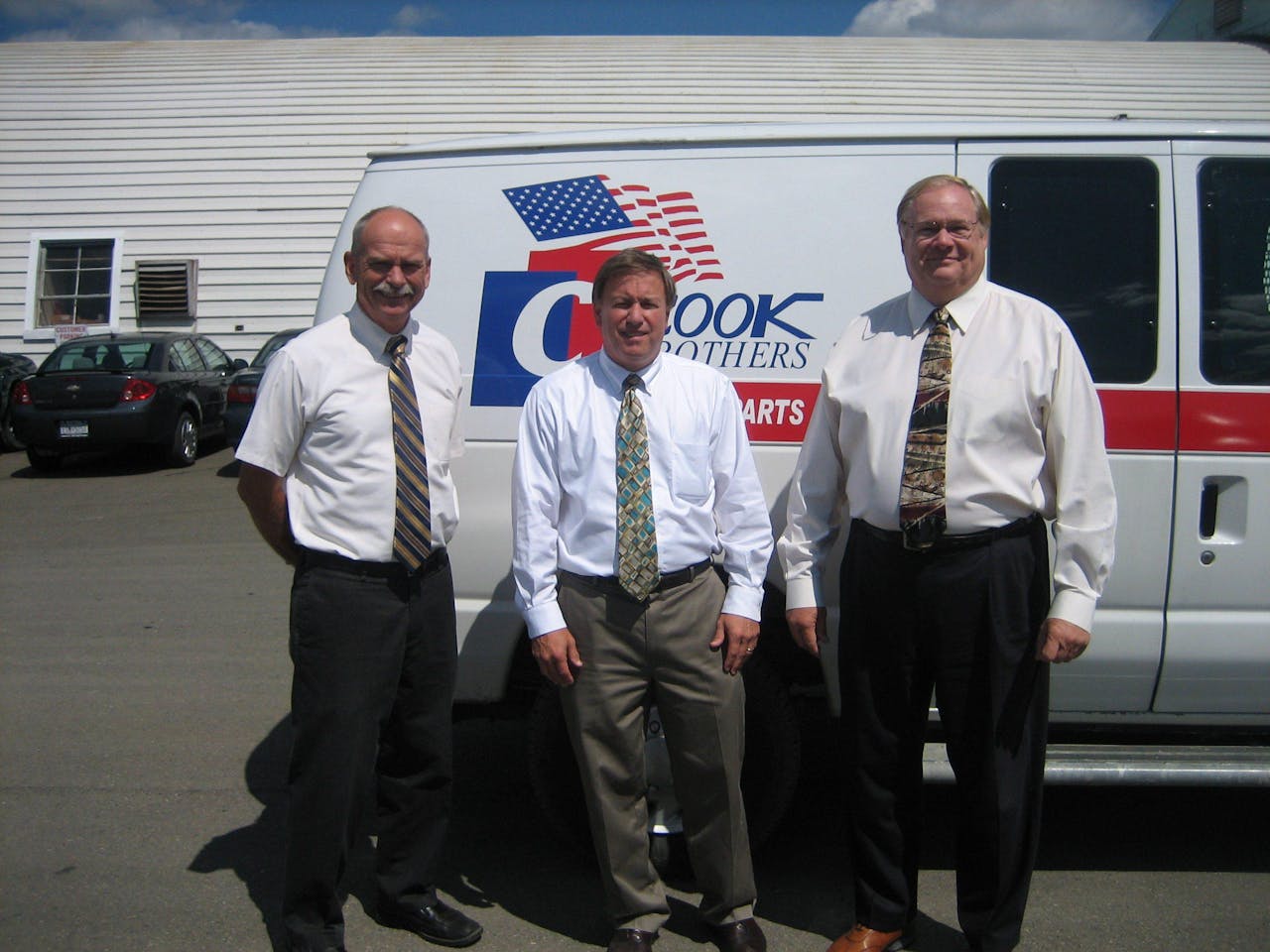 After getting his business back, Cook says he did three basic things. "The first thing was I put $1.5 million more parts inventory into the branches in a six-week period. I did radio commercials apologizing to our customers for any disruption the TransCom experience brought to their businesses and I went to see every single customer who had done more than $20,000 of business with us in 1997 and personally apologized to them and asked for their business back."
By doing those three things and because he did not lose any of his branch managers during the TransCom experience, Cook took a business that was losing $125,000 a month "and we righted the ship in four and a half months."
Lessons learned leads to growth
Today, Cook Brothers is growing its business by taking market share away from its competitors, in part due to lessons learned in its past.
Instead of reducing inventory when business slowed, Cook actually added $780,000 of inventory at the branch level. He did this because he had paid attention to previous down cycles in which customers reduced their stock levels as did other parts distributors. "The product disappears from the pipeline then when the customer wants the product it is not available locally as easily as it was and he has to hunt for it because he can't have a truck down." By adding inventory, Cook positioned the company to be able to fill customers' needs.
He also did not decrease parts delivery cycles. "We told our branches that even if you are going out with just a few things, keep up the normal delivery cycle and that has paid off." Cook also ensured that his Binghamton, N.Y., headquarters location had plenty of inventory for over night replenishment of the branches. "Our sales grew this year," Cook says. "This year our sales are up almost 15 percent."
Cook also has grown the business by adding industrial product lines to his product mix. "I am talking about things like fasteners, drill bits and abrasives," he explains. "Those are products that our customers use, so why shouldn't we sell them?"
Milk haulers, schools, municipalities, independent garages, small fleets, owner-operators, private fleets and the Marcellus gas field are among the markets Cook Brothers serves. Cook sees the gas-field business as one growth opportunity. The gas field is located along the New York-Pennsylvania border and drilling has begun on the Pennsylvania side. "They don't allow drilling in New York yet," Cook says. "But at some point they will. The gas field has brought an increased number of trucks into the area and without a doubt as helped our business."
Product expertise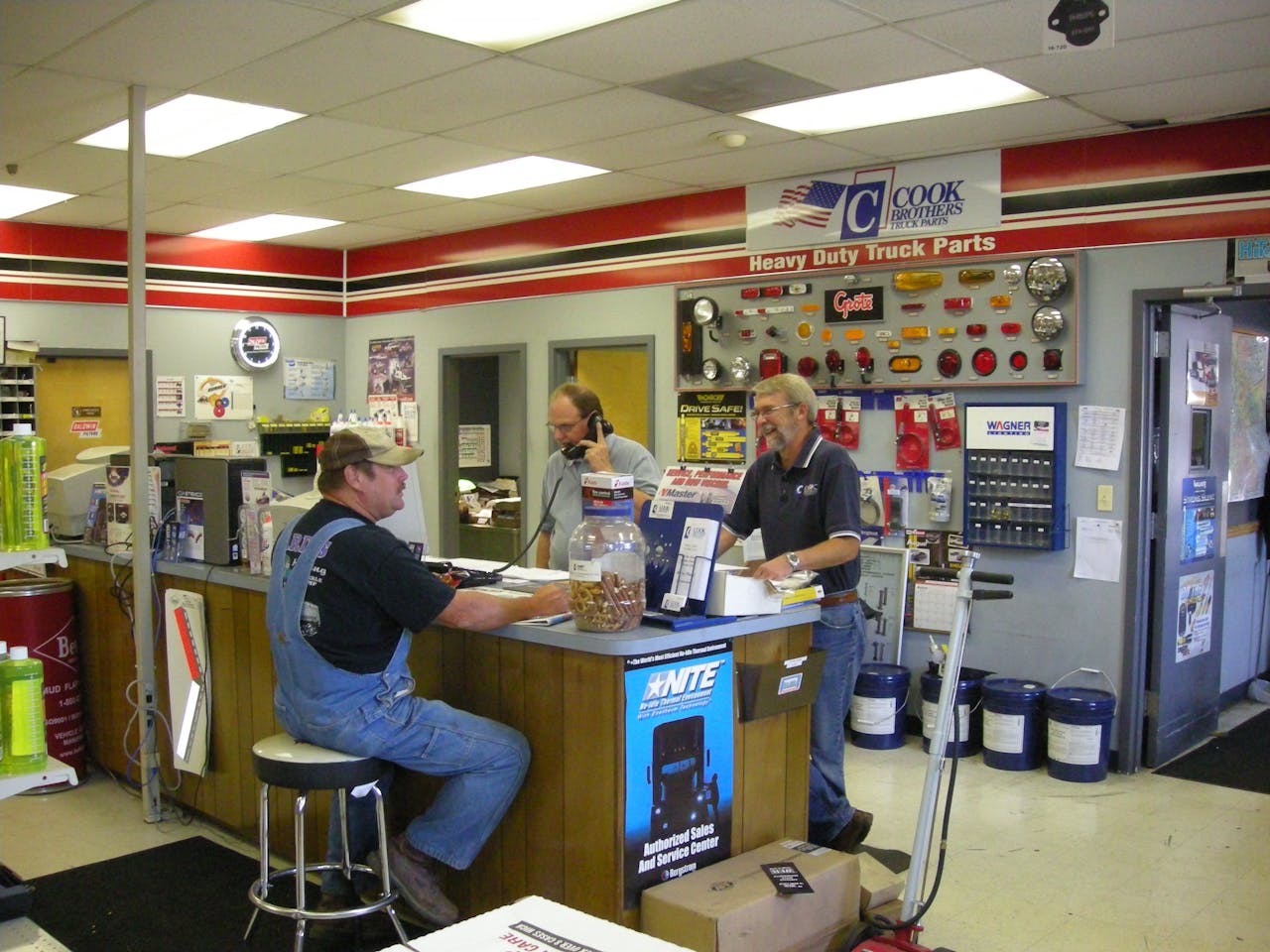 Cook Brothers positions itself as a generalist and carries an extensive list of products. Recognizing that it is impossible for a salesperson to be well versed in every product —especially the more technical lines — Cook established product managers for lines like rear ends, transmissions, auxiliary power, driveline and hydraulics hose and fittings. "These can be very difficult for a salesman, especially a newer salesman, to grasp. It is easy to grasp brakes or filters or lights, but we stock more than 34,000 SKUs and it becomes difficult for people to handle."
The product specialists are on hand to back up the salesperson and provide the technical assistance that may be needed to make a sale.
Product managers are considered part of the corporate payroll and are not charged to the branches. "As far as the branch managers are concerned, it is like having a free employee to help them sell," Cook says. "We have many instances where the salesman acts as a bird dog and when it comes time to close the sale, we send in a specialist." After that it is the salesman's responsibility to service the account.
Cook believes that having product specialists on hand gives his sales staff confidence to sell products they might not completely understand. "He is not going to let himself look stupid but if he has backup to handle it for him, he still comes out looking like he knows something because the customer gets the right part."
Training is another area that gets a lot of attention at Cook Brothers, and product specialists assume responsibility for some of the training.
It's all about the customer
Product specialists are just one way Cook Brothers tries to make sure it is meeting the needs of its customers. Cook and his management team of Bob Seyerlein, vice president of sales, and Mike Venuti, vice president of operations are constantly checking in with customers to get feedback. "We do not have an official grade system, but we are thinking about that. However, we want to make sure we get our customers' feedback on how we are doing in meeting their needs."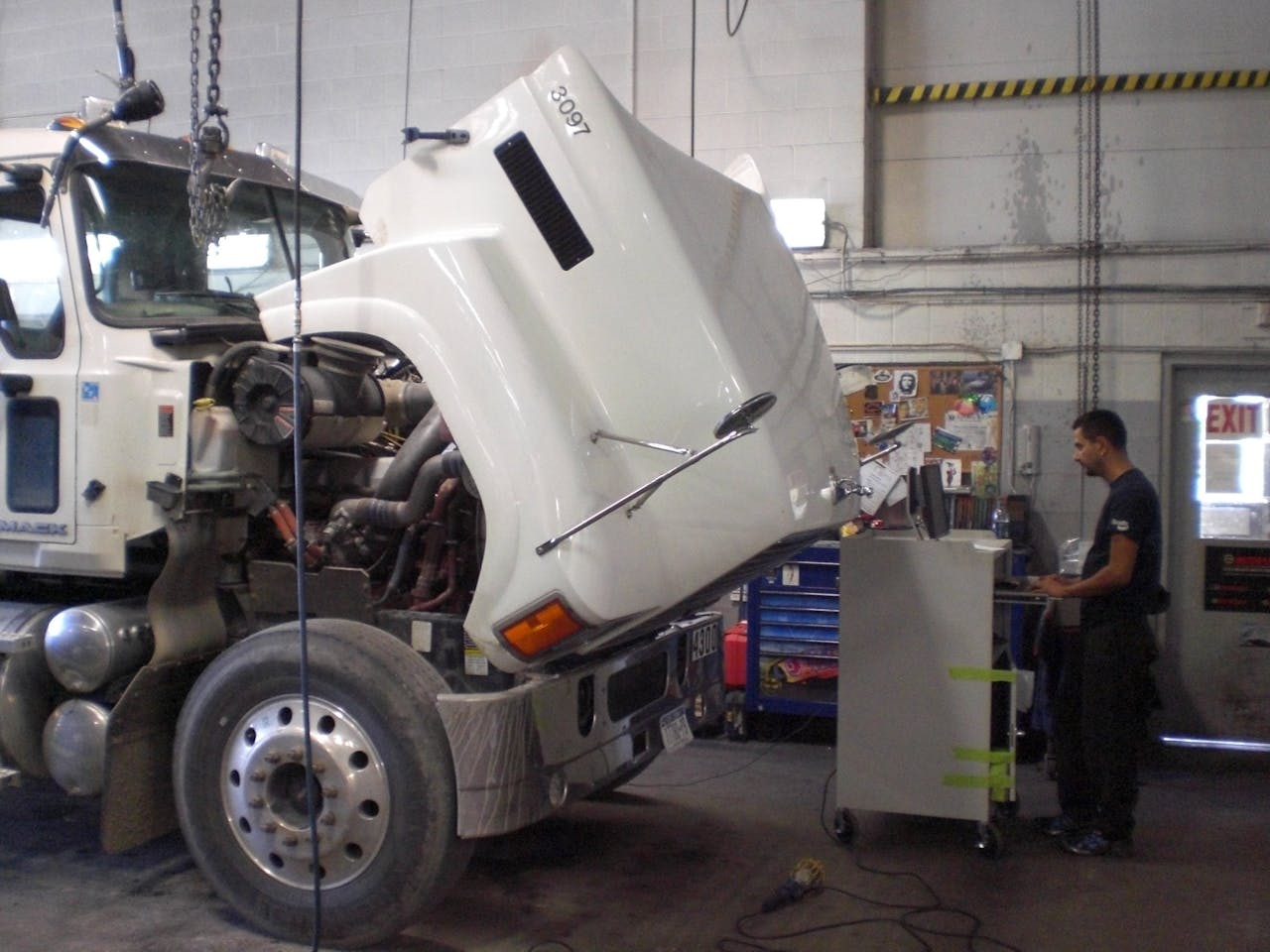 Cook adds, "We constantly adjust our business to what the customers want us to do, and customers are smart." He says they have to be competitive on pricing but that just lowering prices is not the answer. You also need to have an acceptable order fill rate. "They way we have things set up is we can call on all our inventory at each of the stores every night and get the customer the part the next morning."
In order to be better able to communicate with its customers, Cook Brothers is in the process of changing its operating system to one that is being custom written. "We are going to be able to communicate more with our customers," Cook says. "Our customers will be able to see our stock levels. They will be able to get pricing and they will be able to order on the Internet 24 hours a day, 7 days a week."
Additionally, Cook Brothers has gone to a PDC concept and bought land and a building that serves as a central warehouse. "We deliver to all the stores every night. I have never cared as much about turnover as I have about fill rate. It is my belief that you can't successfully run a business on A item sales. A item sales are driven by B, C and D item sales. What drives your profitability is if you get the D, C and B sales, the A sales come right along with it."
Cook is not afraid to invest money to meet his customers' needs. In the last they have added a parts distribution center, a driveline shop at one of the locations, a hydraulic hose truck and a mobile truck to service the gas fields and added a line of industrial products.
"We invest money trying to do what customers need," Cook says. "We want them to buy more from us, so we are going to solve their problems. "We are not just going to save them money in buying the parts. We can save them money by reducing their inventory investment and decreasing their downtime."