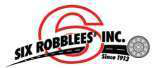 ANDY ROBBLEE, PRESIDENT
Name of Company: Six Robblees' Inc.
Website: www.sixrobblees.com
Founded: 1913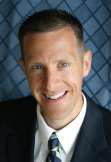 Owners: J. David Robblee, Andy Robblee
Number of Locations: 19
Number of Employees: 160
Markets Served: Pacific and Inland Northwest
What is your business philosophy?
We want to be the vendor of choice when it comes to truck, trailer and automotive parts and supplies. We want to remain a healthy and growing distributor for generations to come. We do not desire growth for growth's sake, but desire growth that is strategic and in line with profitability goals.

What is the biggest challenge you face today?
It's difficult to get everyone on the same page, swimming the same direction with the same attitude.
What are you doing to resolve that challenge?
Communication starts at the top. This one is on me if I want to see any improvement. I spend quite a bit of time with top management and branch managers, but very little with inside/outside sales, counter and warehouse personnel.
The desire is to have the necessary communication flow through the proper channels, but I've found that it is critical for me to reinforce the tone (sometimes correct the tone) with face-to-face conversations or phone calls.
I've also resurrected our semi-annual "News at Six" and transformed it into a monthly newsletter that acts as a cheerleader and informs employees of current events within Six Robblees.
What is your five-year vision?
The same as it always has been — to continue to execute our game plan as well as invest in future opportunities, be that in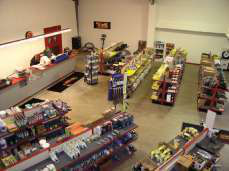 expanded geographical footprint, deeper market penetration and/or incremental product lines.
What will you have to do to make that vision a reality?
I've spent the last couple of years planting seeds in the hopes of expansion through start-up and/or acquisition.
Some of those seeds have taken root and have the potential for producing in the short term.
I will need to continue to plant for the remainder of my career. We've got great people helping me with that job. Our branch managers and outside salespeople are keeping me informed of their market areas and assisting when opportunities arise.
What is your company doing to excel at training?
I think our company is pretty good with training. We have several key employees within our organization who are very good at what they do and are known throughout as industry resources.
We do a pretty good job at connecting those people with the employees and customers who need them. Specifically, we spend a week annually holed up with our salespeople and managers going through training and a yearly review.
We hold bi-monthly sales meetings in Seattle and submit all meeting notes to our intranet training site for non-attendees.
We hold regional meetings during the year to reinforce communicating those sales notes. We urge appropriate webinar attendance. In addition, we encourage our people to ride with vendor reps and learn from those closest to the source.