William Ryan, CEO
What is your business philosophy?

First, we focus on meeting the needs of every customer effectively and cost-efficiently, providing only the highest quality products available. In addition, we believe in indulging every customer with exceptional customer service, therefore establishing long-term partnerships with customers, employees and suppliers.
We also believe in using our experience and resources to provide solutions to customers' problems in a rapidly changing marketplace.
We also believe in helping all customer enterprises increase profitability, and finally building a profitable, well-run organization that rewards PSD employees for their loyalty and dedication.
What is the biggest challenge you face today?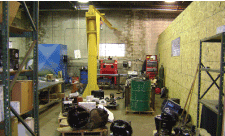 Finding quality individuals to fill positions in every level and function of [our] organization including corporate management, inventory management, store management, inside and outside sales, technicians, warehouse and delivery drivers.
What are you doing to resolve that challenge?
There are a few different ways to find an individual to fill an empty position or hire a new employee.
First, we like to promote from within when possible. We are constantly training our employees to be better in their current roles and to be prepared to take on new responsibilities when the opportunity arises.
Also, we maintain an active relationship with the trade schools in our area and have used those relationships to help find quality salespeople and technicians in the past.
Lastly, we offer the security and culture of our company to experienced individuals who may be unhappy in their current situation or may be looking for something new.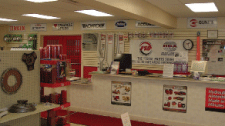 When looking for a new employee, no matter where they are coming from, we look for an individual who possesses the characteristics that are in line with the culture at Point Spring & Driveshaft Co. and work with them to develop the skills necessary to succeed with our company.
What is your five-year vision for the company?
Over the next five years we plan to continue to grow whether organically or through acquisition. As we have in the past, we will look for business opportunities that will allow us to enter into new markets or product segments without a significant increase to overhead expenses.
We will continue to adapt and grow where necessary to capitalize on the opportunity to support the oil and natural gas industry that has moved into our market with the Marcellus Shale and Utica Shale. Most importantly, within in the next five years we will have all of the necessary people in place with a strategic plan to carry the company into the next 20 years and beyond.
What will you have to do to make that vision a reality?
We will spend the next one to two years developing a succession plan to make sure we have individuals prepared to move into new positions with more responsibility when necessary, and to identify areas where we may need people.
Next, we will develop a strategic plan that lays out the process for how the company will transition key employees into new positions when necessary. This plan, which will be an executable plan with firm goals and objectives, will be in place by year five and all individuals involved will fully understand what the intended outcome of the plan is.
How does your company excel at business fundamentals?
We take a no-nonsense approach to making strategic business decisions. Making sure to understand all of the details, facts and options surrounding a situation and going with the best option based on what we know and what we think we know. This sometimes means taking risks, occasionally making mistakes and learning from our mistakes in order to not repeat them in the future.
We operate with a business 101 mindset, being cautious not to over-complicate our business practices while at the same time being very thorough when making decisions.
There are several areas that we consider to be fundamental for our success. The first being our strict accounting practices most importantly focusing on our receivables. We also concentrate on our inventory, making sure to buy at the best possible price while trying to avoid carrying excess inventory and at the same time avoiding lost sales as a result of a stock out. Our inventory managers along with VMI, allow us to regularly achieve our inventory goals.
Being a sales organization, one of the most fundamental aspects of our business is the ability to build relationships. In our organization, as for any sales-oriented organization, relationships are critical.
We feel there are three types of relationships that contribute to our success: the relationships between the employees within our company, between our employees and our suppliers and, most importantly, between our employees and our customers.
All of our goals are accomplished through communication. We keep open lines of communication within our organization as well as with our customer and suppliers.
Communication is important so that everyone is aware of what our goals are and what needs to be done in order to achieve them.
Name of Company: Point Spring & Driveshaft Co.
Website: www.pointspring.com
Founded: 1926
Owners: The Ryan and Scherer families
Number of Locations: Nine
Number of Employees: 128
Markets Served: Eastern to Central Ohio, Pennsylvania, West Virginia; Western to Central New York; and Northern Maryland.