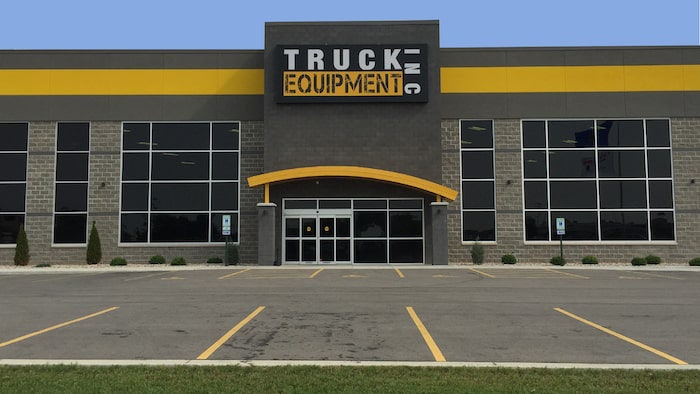 Like many independent aftermarket parts distributors, the story of Wisconsin's Truck Equipment Inc. started in a service bay.
The year was 1959. In Green Bay, Wis., the city's manufacturing and commercial industries were booming. Thanks to its favorable lakefront location, the town known for its green and yellow football team had become a Midwest transportation hub.
Trucks were pouring into the city but, unfortunately, they weren't always pouring out. Green Bay lacked quality service providers to keep the city's expanding truck population on the road.
Enter Truck Equipment. Founded to meet the trucking industry's service needs in the market, Truck Equipment has evolved over the last six decades to become one of the most comprehensive aftermarket service, parts and sales providers in the Great Lakes region.
A finalist for the Trucks, Parts, Service Distributor of the Year Award for the first time, President Jordan Schroeder says the origins of Truck Equipment's current success can be traced back to the business strategies instilled in the company in its early years.
For as long as it has existed, Truck Equipment has been defined by its relationships.
"I think we're like a lot of companies that have been nominated for [the Distributor of the Year Award] before in that we really have a passion for our customers and this business. We genuinely enjoy working with people and helping them succeed," says Schroeder.
He says that's what motivated the business to add parts to complement its service offering in the early years and then expand out from Green Bay, first into Michigan's Upper Peninsula in the 1980s and later to Appleton and Wausau, Wis., over the last 20 years.
When customers demand something, Truck Equipment responds.
"We've always had a tendency to focus on the small to medium fleets and the owner-operators who maybe don't feel as well serviced by the dealer community," says Schroeder. "We try to get to know them, to get to know their business and really build something stronger than a pure business relationship."
That push to do more also can be seen in how Truck Equipment is positioning itself within a changing aftermarket. Schroeder says the company's executive leadership team (which includes his father Lynn, the company's chairman, and brothers Mike and Matt) dedicates time evaluating the business's internal processes and customer-facing initiatives on a regular basis to ensure its actions within the marketplace are in the best interest of the business, its employees and customers.
Jordan Schroeder says when these discussions unearth areas where improvements are required, the Schroeders turn to the company's other leaders and continuous improvement team to make necessary changes.
When looking beyond 2019, Schroeder says he's confident the investments Truck Equipment is making in the business today will pay dividends in the decades ahead.
"We know our business is changing but we believe if we have strong people in place we can combat those challenges," he says. "The last few years we have been trying to optimize the business in front of us and put us in a position where we can grow."
He adds, "We're interested in sticking around for another 60 years."