Systems And Technology Play A Key Role At Fleet Brake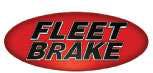 Reorganizing has made this business better, stronger, more efficient and poised for future opportunities.
Recently adopting the philosophy that you should run your business on systems rather than personalities has helped John Bzeta, Fleet Brake president, position his business for the future.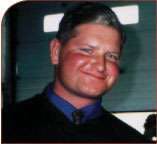 "If you don't adequately analyze your business and look at what the functions of people are supposed to be, then the business typically will rely on what I call good people or personalities," he says.
Bzeta says he learned this lesson the hard way when a key person announced he was leaving the business — in part because he felt he was always being called on to do the tough jobs.
At that point Bzeta took at close look at how Fleet Brake was operating and realized that work was being piled on to good employees because they were the ones who got things done.
"So if someone needed inventory control done or something needed to be done in accounts receivable for example we used to say 'Oh we will just get Jim to do it,'" Bzeta says.
"And soon Jim had more and more responsibility piled on him."
Bzeta discovered that these good people were becoming overwhelmed with the amount of work they had to do.
While the loss of a key employee was the impetus for the reorganization, Bzeta says he now is analyzing how each aspect of Fleet Brake works and the responsibilities and roles required to get tasks completed.
"This has taken a lot of pressure off our good people and put them into a system," he explains.
Bzeta believes this process has made Fleet Brake a better, stronger business and has increased its efficiency.
"Surprisingly the response from the staff has been incredibly positive," Bzeta says.
"When I first implemented it I was concerned that employees would think we were becoming a bureaucracy.
"But business owners need to realize that people want order, structure and accountability in their workplace."
Bzeta also has changed the way he looks at technology. In the past he says that he, like other distributors, ran his business based on how their business system worked.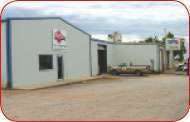 Today he has created systems and procedures around the business system to fill in the holes not covered by the business system.
"There are things that you need to operate your business and they need to be built outside of the business system," he says.
"As an example, we have taken data from our business system and put it into workable reports so that we can more effectively manage our business."
Bzeta sees technology as an enabler. "All it does is help you run your business better, to create better reporting, better accountability of your staff — not just to manage them, but to empower them so they can do their jobs better."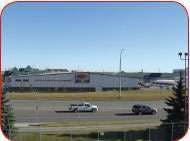 This systemization allows Bzeta to manage a very diverse business and to act as a true fleet specialist.
"We have parts distribution in our network. We have service capability — both mobile and facility based. We have OEM sales.
"We produce suspensions and other components for OEMs. And we also sell some trailers as part of our network."
Fleet Brake offers drive-in service at eight of its 14 locations and has two remanufacturing centers where it does brake remanufacturing. It also has a driveline facility at one location.
The fact that Fleet Brake's customers have a diversified fleet of equipment also helps the company to operate as a true fleet specialist.
"I describe us almost as a broker. We make it so that our customers do not have to call 50 places to solve his problem," Bzeta says. "What we try to do is specialize on the fleet which means we are trying to help him broker all the information together."
This means if a customer has a Freightliner truck, a trailer, an automobile and a fork lift, Fleet Brake will come up with a solution to whatever problem that fleet is having.
"We have found that is our value added and our place in the heavy-duty industry," he says.
While Bzeta admits his staff may not be experts in all areas, he says they have enough general knowledge to find someone within Fleet Brake or from outside to provide the customer with the answer he is looking for.
Part of that expertise includes having parts available.
To ensure that Fleet Brake has what Bzeta calls "unmatched parts availability" he has established several supply chains.
"We have direct supplier relationships. We are part of buying group — automotive, heavy-duty and industrial," Bzeta says.
"We have direct OEM relationships. We also have partnership agreements with our OES partners."
Bzeta says HDA Truck Pride has been an invaluable partner especially as it helped Fleet Brake set up adequate, stable and secure supply chains for products to its customers.
The future is full of tremendous opportunities, according to Bzeta.
"Because the nature of our customers is changing and growing rapidly along with technology and the diversity of equipment, the solutions that are required for the future present a tremendous opportunity for the independent aftermarket."
He adds, "Vehicle technology solutions are so diversified that our customers need a specialist who can wade through all the information.
"It is a full-time job deciphering what is coming out and our customers are supposed to be focusing on their core business. So the opportunity for Fleet Brake moving forward is tremendous."
He adds, "You have to take yourself seriously, believe in yourself, have systems in place and couple that with the fact that we care and have our heart in this business.
"With all that, any of our competitors will have a difficult time dealing with us," he says
Bzeta adds, "Our position within the heavy-duty aftermarket is going to become more important over the years and the need and value we provide is going to continue to grow."
Name of Company: Fleet Brake
Headquarters Address: 7707 54 Street SE
Calgary, Alberta, Canada
Website: www.fleetbrake.com
Founded: 1978
Owner: John Bzeta, president
Number of Locations: 13
Number of Employees: 300