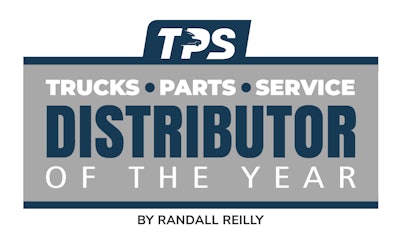 Trucks, Parts, Service loves recognizing the best operations in the independent aftermarket.
Since 2002, more than 50 aftermarket businesses have been honored as finalists or crowned winner of our annual Distributor of the Year Award. We've recognized large, multi-state and regional entities and we've shined our light on small, local, single-location operations doing everything they can to serve the customers in their marketplace.
That's part of what makes Distributor of the Year such a fantastic program. We believe any aftermarket business that is committed to serving its customers deserves recognition. 
Please fill out the form below to nominate a business for the 2023 Distributor of the Year. The five independent distributors who receive the most nominations for our award between now and June 30 will be named finalists for this year's program, with the winner being announced at HDAW 2024.
The Distributor of the Year program is sponsored by the Commercial Vehicle Solutions Network, Cummins-Meritor, High Bar Brands, Interstate Billing Service and Karmak.