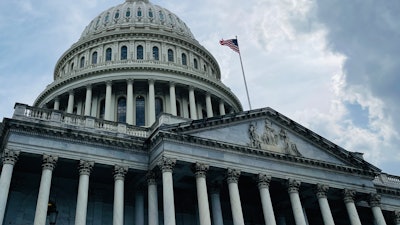 With the United States just days from defaulting on its debts and a resolution agreed to but not yet voted upon, tensions are high in Washington, D.C., this week.
During a call Tuesday, MEMA offered its analysis on when the resolution may pass Congress — and what may happen if it doesn't — while also providing an update on the Repair Act and the aftermarket's growing concern regarding advanced vehicle technologies.
Speaking on the news of the week, MEMA's Ann Wilson echoed sentiments shared across Capitol Hill and in most media outlets (including TPS) over the few weeks: the resolution agreed upon late Friday is likely to be passed before the Treasury Department's June 5 deadline, but it's going to be close.
[RELATED: Will debt ceiling drama be avoided?]
"When you look at this from a political standpoint, things don't improve in Washington the longer they sit out there," she says, adding both sides need to keep the momentum going from last week's discussions to "get to the conclusion they need."
Wilson and her MEMA colleagues Tuesday were unable to predict what, exactly, would occur if June 5 passes without the two-year agreement being signed, but says its likely vitriol toward both sides from the general public would come fast if a compromise isn't reached. She said most Americans expect congressional leaders to push the agreement through this week — it will be sent to the House Rules Committee today — and aren't prepared to consider the alternative.
"Let's hope they have this done by the end of the week," she says. "Every time they do this, it gets closer and closer to the edge and they're pretty close right now."
Tuesday's call also touched the H.B. 906, also known as the Repair Act. The bill has more than two dozen cosponsors in the House and MEMA's team is urging its members and aftermarket businesses nationwide to continue to push to have roundtable discussions about the act with congresspeople in their districts in the months ahead.
Wilson says MEMA's goal is to make it clear to legislators and consumers of the impact access to repair information and right to repair has on the movement of goods and Americans' ability to have their vehicles serviced where ever they want. She says MEMA believes "consumers need to be able to go to the repair shop of their choosing."
[RELATED: MEMA throws weight behind Repair Act]
MEMA's Paul McCarthy says the Repair Act also is vital to ensure aftermarket suppliers and service providers are able to maintain their position in the market as more advanced driver assisted systems (ADAS) and related technology continue to permeate the transportation industry. McCarthy says MEMA members are becoming increasingly focused on this technology. American vehicle owners should not be forced to change their long-term vehicle maintenance habits due to increased vehicle complexity, especially when this complexity exists to improve road safety and is being mandated or regulated into existence.
The aftermarket has long existed as an essential alternative — for cost and expediency reasons — to the dealer channel and McCarthy says that alternative cannot be eliminated. "Safety should not be based on your economic standing," he says.
Wilson says MEMA hopes to have a hearing on H.B. 906 this year to raise this issue to the public "in a transparent manner."