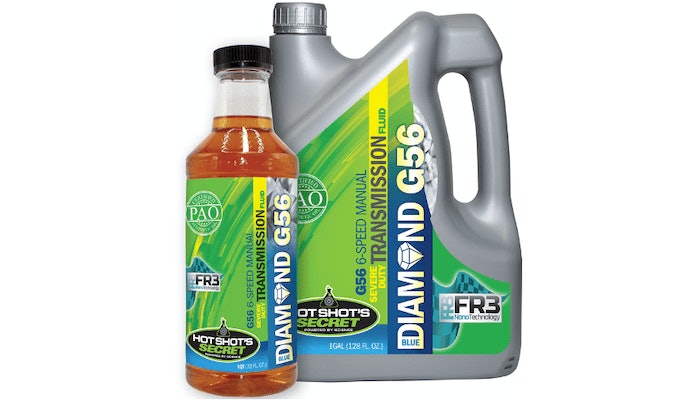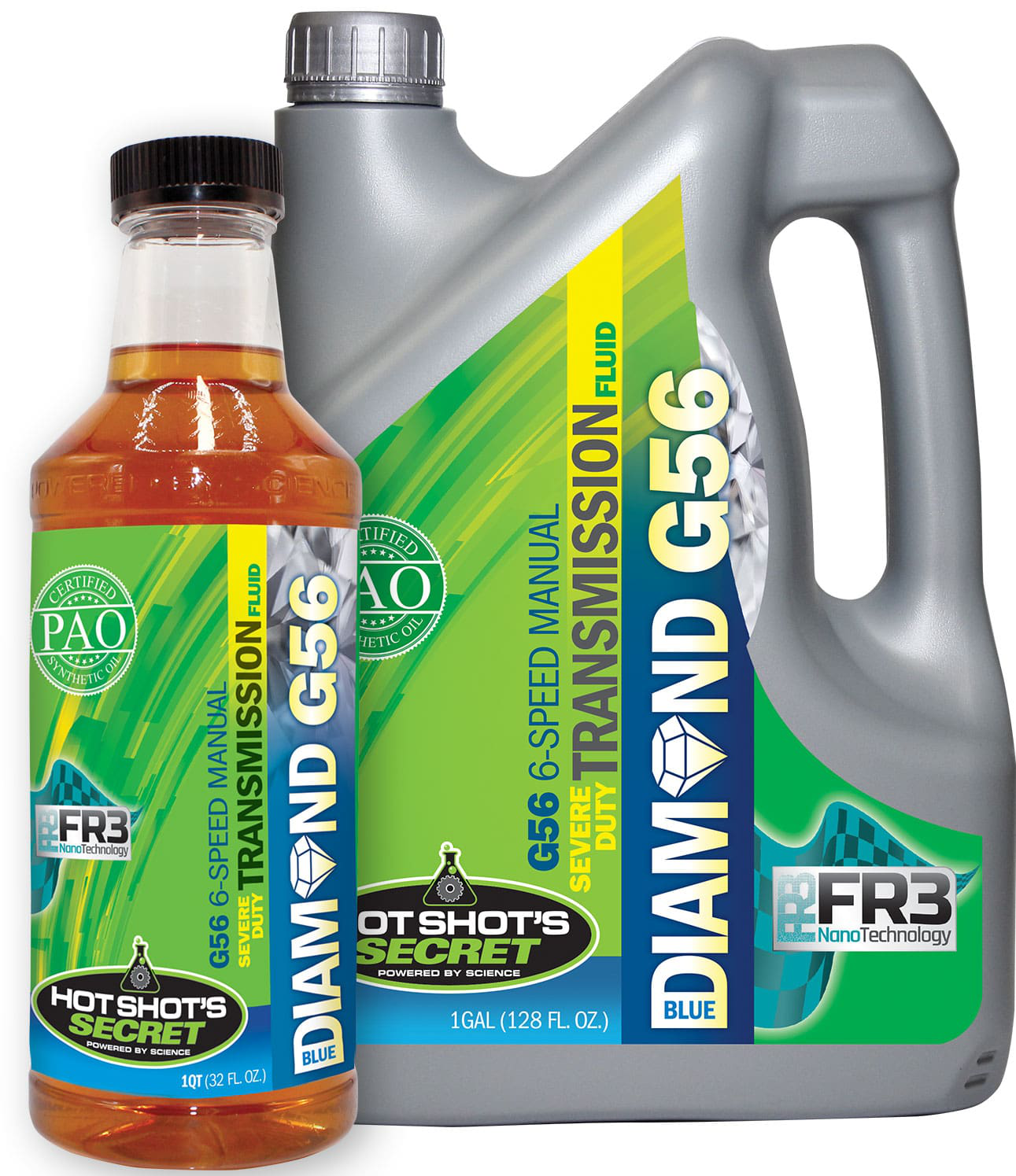 Hot Shot's Secret introduces a new addition to its Blue Diamond Severe Duty Transmission Fluid family. Blue Diamond G56, while developed specifically for G56 manual transmissions, meets the specifications for any application where a SAE 50 manual transmission fluid is needed, including any demanding street, towing or heavy-duty application.
Hot Shot's Secret Blue Diamond G56 transmission fluid resolves many of the issues that have plagued the G56 6-speed manual transmission, such as rough shifting, excessive rollover noise and vibration and high operating temperatures, the company says.
Hot Shot's Secret's new formula was developed specifically for the G56 transmission and is based on 100 percent poly-a-olefin (PAO) Group IV and high-quality Group V synthetic oils and is infused with FR3 nano technology, an extreme pressure additive package and special friction modifiers. This allows for improved shifting, lower operating temperatures and improved wear protection. Blue Diamond G56 also provides increased oxidation resistance, thermal stability and protects against deposit and sludge build-up, the company says.