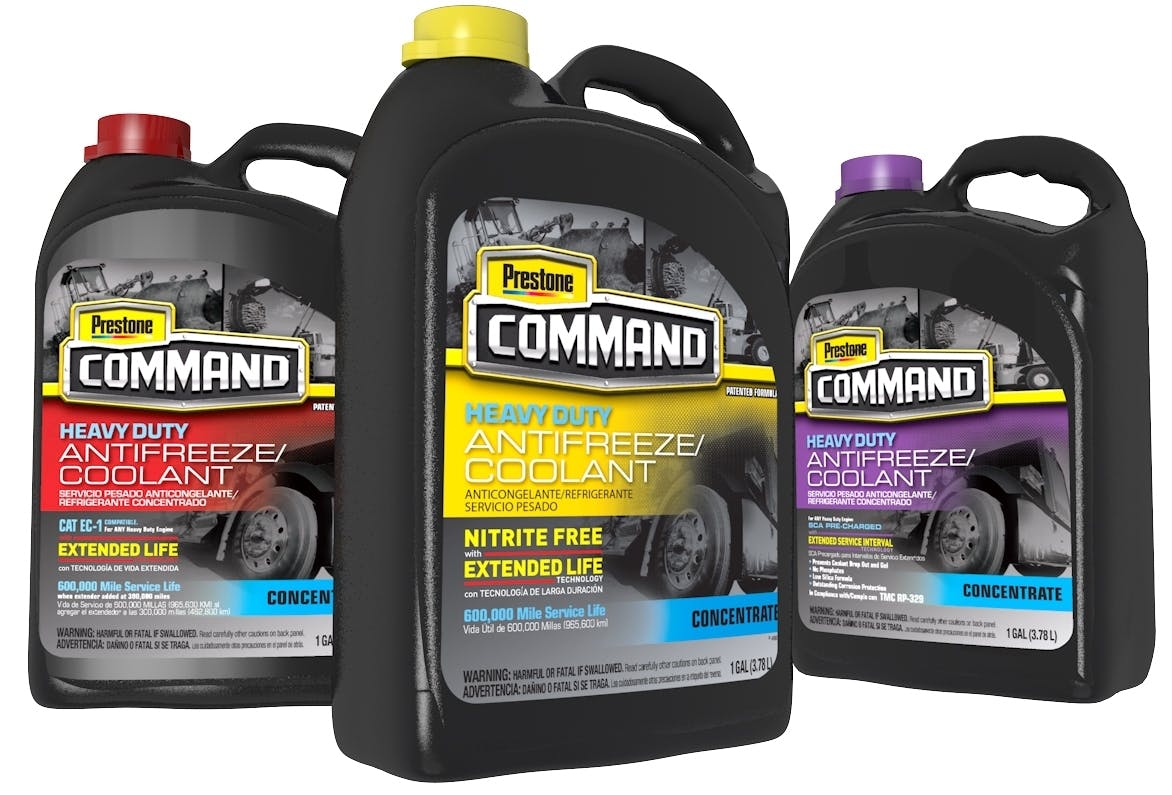 Prestone Products Corporation announces it will be highlighting its new Prestone Command products at the upcoming Technology & Maintenance Council (TMC) 2014 annual meeting from March 10-13, 2014 at the Music City Center in Nashville. Prestone will be located at Booth 512 during the event's expo.
"The annual TMC Meeting and expo is an important event for Prestone Command. We are eager to be returning to TMC with our award-winning antifreeze/coolant line and exciting line extensions that fill out our family of products," says Mike Henning, Prestone marketing nanager, Heavy Duty. "We are excited to introduce visitors at TMC to our new Prestone Command test kits and strips, along with a new Nitrite Free Extended Life yellow coolant. These products will build upon the great momentum we have created with the Command brand."
One of Prestone's top heavy-duty coolant authorities, Peter Woyciesjes, Ph.D. Worldwide RD&E manager, Coolants, will be on hand to answer questions at the Prestone Command booth, the company says.
"The heavy-duty market has embraced the Prestone Command line, and we feel confident in maintaining that momentum through 2014," says Greg Noethlich, president of Prestone Products Corporation. "Prestone is fully committed to research and product development to meet the needs of this important market segment."