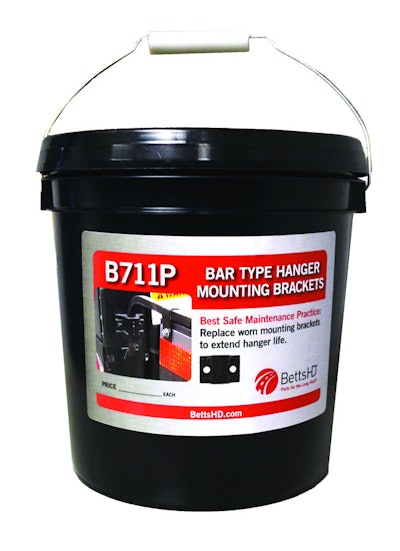 BettsHD has introduced a new point-of-purchase (POP) display for its most popular Bar Type Hanger Mounting Bracket. BettsHD says it has assembled 20 of its B711 premium quality cast steel mounting brackets and packaged them into a distinctive bucket display.
"Replacing worn mounting brackets to extend hanger life is one of the best safety maintenance items a fleet or owner operator can service on a regular basis," says Bill Betts, vice president, Betts Company. "To help encourage more frequent mounting bracket replacement, we've put together an attractive display for distributors to place in their showroom or parts counter."
BettsHD mounting brackets are made from one-piece, cast steel construction to assure long life.