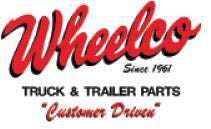 Wheelco
In his words: Steven Stich, Owner
WHY DID YOU START THE BUSINESS?
Wheelco was founded by my grand­father, Fay Wheeldon, in 1961. The name Wheelco was taken from his name.
Fay saw a need for a heavy-duty independent parts distributor and service garage to serve the construction and trucking industries in Sioux Falls, South Dakota. The company has been family owned and operated since its founding.

I joined the Wheelco team in 1993 and started in shipping and receiving. I soon transitioned to inside sales and not long after that, established an outside sales route.
In 1997, our general manager retired and I assumed control of the company.
Since then, we have grown significantly in both physical locations and employees. We have many long-term employees including one that has been with Wheelco for over 45 years.
The reason I have stayed in this industry is directly attributable to the relationships with our customers and our dedicated employees.
I am proud to continue my grandfather's legacy which now approaches 50 years.
WHAT'S BEEN YOUR TOUGHEST BUSINESS DECISION?
Our first expansion outside of the Sioux Falls market was my toughest business decision. With the financial uncertainty and risk of entering a new market, we were very apprehensive about moving forward.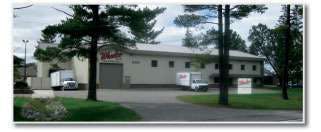 Ironically, we now feel very comfortable making future expansions into new areas.
WHAT WAS YOUR BEST BUSINESS DECISION?
The best business decision I have made would have been to join VIPAR Heavy Duty. At the onset of our becoming a member, we were able to gain access to products that were otherwise unavailable to us. VIPAR has given us the tools to remain competitive in this continually evolving industry.
WHAT WAS YOUR WORST BUSINESS DECISION?
In the mid-1980s, we added a radiator repair department to our Sioux Falls facility. The tough lesson learned: "Don't try to be everything to everybody." Products and services need to be added for the right reasons.
WHAT IS THE BEST WAY TO KEEP A COMPETITIVE EDGE?
Be diligent in the pursuit of new and emerging markets in the industry. Invest in technology with the understanding that it is an essential component in the future success of your business.
Devote resources to employee development. The more capable and knowledgeable they are, the better the performance of the company.
Being owner-operated is a definite strength. Our customers know that they can call me at any time with questions or problems.
WHAT IS YOUR FIVE-YEAR VISION?
We are going to continue applying the same philosophy that has made us a success in the past. That is never neglecting the basics and concentrating our efforts on our customers, our employees and technological advances.
A vital component of this vision is to consistently analyze our existing market share with our current customer base. We will also be diligent in our efforts in identifying markets that are underserved which present opportunities for expansion.
WHAT IS YOUR BUSINESS PHILOSOPHY?
"Customer Driven" explains our core philosophy. Without our customers, we could not exist. We must continually reevaluate their needs and be able to exceed their expectations.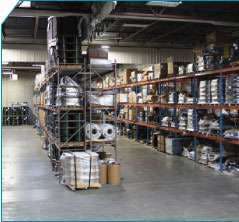 Our employees are our greatest asset. In addition, we also recognize that rewarding and acknowledging our employees' efforts and accomplishments is a vital part of our philosophy.
WHAT IS THE BIGGEST CHALLENGE FACING THE AFTERMARKET?
I believe there are two main challenges:
• One is the increased opportunity for truck manufacturers to deny independent repair facilities from accessing the necessary tools and information to repair newer trucks.
• The second concern is the lack of qualified people entering the industry.
HOW DO YOU SEE THAT CHALLENGE BEING RESOLVED?
We need to support "Right to Repair" legislation that would require manufacturers to provide diagnostic and repair information to independent shops.
We can also help support local educational institutions that promote careers in our industry.
DURING YOUR TIME IN THE INDUSTRY, WHAT HAS BEEN THE MOST SIGNIFICANT CHANGE?
There have been many significant changes in our industry since I have entered into it. But the truth of the matter is change is constant and being a successful business owner is predicated on how you manage change. This industry is always evolving and how we adapt to these changes through identifying new opportunities and markets will determine our success.
WHAT ADVICE WOULD YOU GIVE A YOUNG PERSON CONSIDERING A CAREER IN THE AFTERMARKET?
You get back what you put into it. If you don't enjoy what you're doing, chances are you will never be successful.
Never stop learning and always follow a strong ethical business code.
Also, education is essential. Obtaining a four-year business degree would be ideal; however a person's attitude is essential in their success.
HOW DOES YOUR BUSINESS CONTRIBUTE TO THE COMMUNITY?
We contribute to many local charities which donate to child and family-focused organizations.
WHAT DO YOU KNOW NOW THAT YOU WISH YOU KNEW WHEN YOU FIRST GOT INTO THIS BUSINESS?
Becoming a successful business does not happen overnight. There is no substitute for experience.
I quickly came to realize a tremendous amount of knowledge already existed with the employees of our own organization. Our delivery drivers, warehousemen, sales staff and technicians all possessed valuable knowledge that contributes to our daily successes. Being able to understand and communicate this information throughout our organization has given me the ability to do my job more effectively.
WHAT MOTIVATES YOU EVERY DAY?
The ability to contribute to our customers' success through their increased efficiencies and profitability that is directly related to the goods and services Wheelco provides them.
Our customers' success is our success. n
Name of Company: Wheelco
Headquarters Address: 4904 West 12th Street
Sioux Falls, S.D. 57107
Web site: www.wheelco.com
Founded: 1961
Owner(s): Duane and Steven Stich
Number of Locations: 5
Number of Employees: 52
Business Model: To build a sustainable business that is mutually beneficial for our customers, suppliers and employees. This is accomplished by knowing and understanding our customers' needs, along with the product knowledge to support those needs. This is a customer-oriented business. Satisfying their requirements is our continuing challenge. Product knowledge, service, price and strong ethical standards are vital.
Growth Plan: To continue to add value through our products and people that will contribute to our customers' needs and overall success. We have also made a substantial investment in the expansion of our repair facility. To better service our customers, we are in the process of building a new 12 bay service center.
When finished, we should be able to double our repair capabilities. Wheelco has full-service capabilities that include: brakes, electrical, driveline, transmission, clutch, exhaust and suspension work. We cold bend U-bolts in our spring shop and perform hydraulic/PTO service. We also have enhanced our reline capabilities.
The second phase of our expansion will begin later this year and should be completed by April 2011. It will include a full renovation of our corporate headquarters, including the expansion of the truck dock, parts warehouse and showroom, lounge and conference area.