Name of Company: Inland Truck Parts Company
Website: www.inlandtruck.com
Founded: 1944
Owners: 100% Employee Owned
Number of Locations: 27
Number of Employees: 550
Markets Served: Central United States (10 states)
What is your business philosophy?
Building a strong culture of honesty, fairness and respect for our employee-owners enables each of our 27 stores to turn those principals outward, into their marketplace, so each customer may experience the very best service and integrity our industry has to offer to them.
Our philosophy is to raise the bar on expectations, creating an unmatched experience in each market that we reside.
Customers come to rely on Inland to do exceptional things, and our employee-owners are empowered to deliver that experience.
What is the biggest challenge you face today?


Dave Scheer, President & Chief Executive Officer
Information and technology are evolving and changing at phenomenal speeds. Having access to product and technical information to serve our customers, sell parts and repair their vehicles is a constant challenge we face.
What are you doing to resolve that challenge?
Working with our aftermarket partners, we are developing systems that will provide vital, accurate and detailed information, instantly, alongside delivering information in modern forms of communication.
Additionally, our dedicated training facility will provide the necessary skills for our staffs, both technical and non-technical alike, to remain relevant and maintain and sustain our professionalism and business philosophy.
What does your company do to excel in the areas of information technology, new product launches, facilities, training, EDI, marketing and business fundamentals?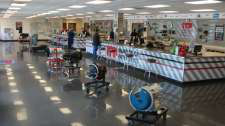 Over the last 15 years, we have reinvented the company from a traditional independent distributor to a parts and service provider that is differentiated by excelling in most of the areas you have listed. We have a proven business strategy delivered in a business model that is unique, efficient, implementable and sustainable for many years.
Our philosophy is to use our information systems as tools to run our business the way we want rather than shaping the business around the capabilities of the computer system.
Consequently, we have an information systems staff of seven, (three programmers, three computer support techs, and a chief information officer). This allows us to customize our programs and systems to meet our specific and unique needs in a timely fashion.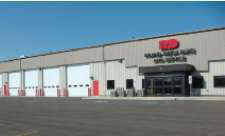 We also employ a manager of product and technical information. His job is to make information available at our employees' fingertips quickly and in various formats.
After a significant examination of a potential new product for synergy with our other products, our culture and processes we use a variety of factors to launch a new product. Some of these factors are: training, inventory, vendor involvement and marketing.
We measure the effectiveness of our launch and adjust our action plans as needed.
A major part of our market differentiation was an image change. We want to be seen as the professional, first-class company we are.
We build beautiful facilities that are well equipped with the latest tools and equipment.
We have two technical trainers on staff and also do internal soft skills training for our employees.
We have a dedicated training center under construction. The training center has six remanufacturing stations and work stands (for differentials, manual transmissions and Allison automatic transmissions) so up to six students at a time can do "hands on" training — from failure analysis all the way to remanufacturing and dyno testing.
We also have two drive-in service bays and a driveline training area.
We will have the necessary vehicles and equipment for drive-in service training, from diagnostics to major repairs.
We have three classrooms with a capacity of 115 students combined, for soft skills training and the book-work part of technical training. We expect to train approximately 200 personnel a year on an ongoing basis.
We do EDI with all of our vendors who have the capability to do it. We also do some business-to-business transactions.
Our store managers and corporate staff are very well versed in the key business fundamentals. Our margin management, cost controls, labor efficiency and days of outstanding accounts receivables are among the best I've seen in our industry. We are experts at developing and nurturing a value added culture and business processes. We are marketing the Inland brand in a way that aligns with our business philosophy and allows for effective marketing.
We are 100 percent employee owned. This is interwoven throughout every aspect of Inland Truck Parts. It is core to our culture and creates an expectation of excellence in all areas by our employee owners. As owners our employees benefit from good company performance.
What is your five-year vision for the company?
In the next five years, we envision our remaining parts-only stores will transition into fully capable parts and service locations.
What will you have to do to make that vision a reality?
We will continue to implement our business plan, driven by our strategic intent, which includes business acquisitions, facility expansions, new facility construction, new hires, etc.