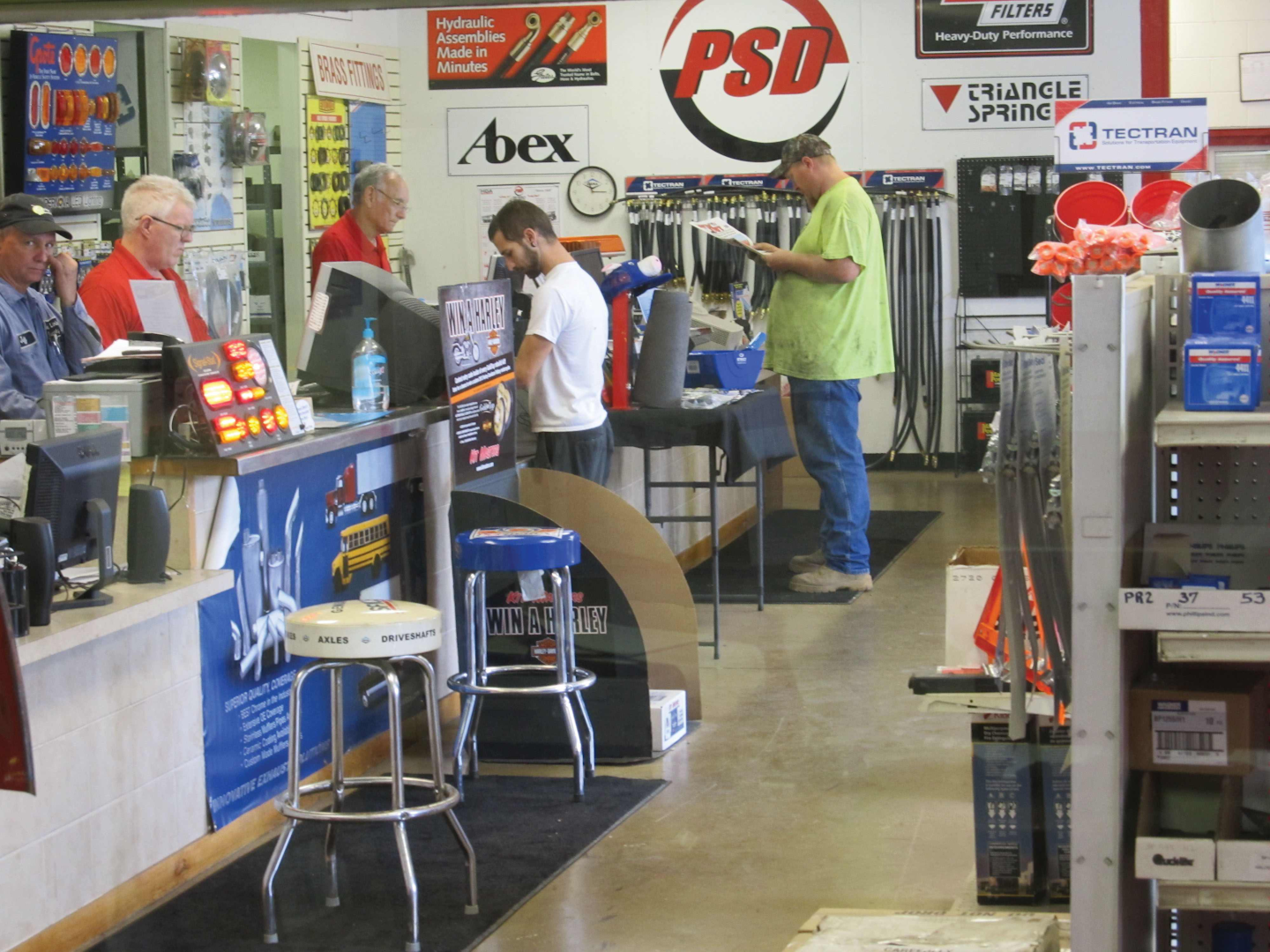 It takes one person to open a business; but an entire staff to make it successful. That's been the case every day at Point Spring & Driveshaft since 1926.
After nearly 90 years in business, Point Spring & Driveshaft continues to be a business deeply influenced and shaped by its people, and it's those people that have helped the Pennsylvania-based distributor once again be named a finalist for the Truck Parts & Service Distributor of the Year award.
"Our employees are the one thing that differentiate us from other distributors," says Adam Diecks, the company's marketing director. "We feel our quality of people is what makes us stand out, and this nomination is a reflection of the type of employees we have."
Having quality employees has been a point of emphasis at Point Spring & Driveshaft from the start. Diecks says the company has worked tirelessly to continuously motivate and train its employees to be the best, and it's that commitment and focus toward building a strong staff that has made the business what it is today.
"We're nothing without our employees," says Diecks. Adds Bill Ryan, owner and CEO, "When we are nominated for an award like this, we will let every employee know the reason why – (it's) because of them. They make this possible."
As the 2005 Distributor of the Year and a 2012 nominee, those meetings have become a semi-regular occurrence for the company.
But Diecks says Point Spring & Driveshaft has no intention to rest on its laurels of past success. On the contrary, the company is currently in the process of adding two new locations to its network, expanding its overall footprint to nine locations across Pennsylvania, Ohio and West Virginia.
Ryan says it was careful planning and hard work from all of its employees during the previous recession that positioned the business for growth in 2013.
"We did everything we could during that time to shore up our foundation and improve what we already had. We were able to get lean without losing people," he says. And when the economy picked up, Ryan says the company was ready.
"We secured our business during the lean times and prepared for the future."
Moving forward, Ryan says Point Spring & Driveshaft plans to continue relying on its dedicated and hard-working staff to service its customers. Every decision the business makes is with the customer in mind, and making their job easier, he says.
"We want our customers to view us their partners," he says.
And how does Point Spring & Driveshaft achieve that?
Diecks says it once again goes back to the company's employees. "Our main thing is we try to out-service our competition," he says. "When our customers have problems we want to be able to solve them. We want them to be able to rely on us, and our people."
Headquartered in Pittsburgh, more information on Point Spring & Driveshaft can be found at www.pointspring.com.