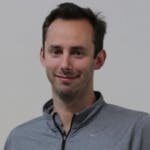 Anthony Levandowski, the former autonomous tech giant who made headlines last year after being accused of stealing trade secrets from his former employer Waymo, is back in the news after announcing the start of a new company, Pronto AI.
Levandowski writes on medium.com that Pronto AI will be offering its first product, Copilot, to the commercial trucking industry. The Level 2 autonomous system offers driver assist features designed to improve safety, emissions and driver comfort.
"The market that we believe makes the most sense to engage first is the commercial trucking industry, which stands to benefit tremendously from an aftermarket product that will help truck drivers deliver their cargo anywhere in the world with greater safety and comfort than ever before," Levandowski writes. "Another bonus, it'll cost orders of magnitude less to deploy than anything else that's been promoted so far."
Levandowski explains why he's taking another leap into the world of autonomous tech. "Over the past 15 years, we've witnessed numerous advances in self-driving technology. I'm proud to have played a big role in it," the former head of Uber writes. "At the same time, I've admittedly grown frustrated  —  and at times impatient  —  with the industry's inability to deliver on its promises."
Levandowski says his company will focus on mastering Level 2 autonomy instead of chasing down other technologies in the hopes of creating greater levels of autonomy.
"Ours is a highly-capable Level 2 system and not more. Or perhaps I should say highly capable Level 2 system and not less?" Levandowski writes. "Because for all the talk of going straight to Level 4, we think it's much more exciting and promising to first develop and scale a truly great Level 2 system. Better to do several things  —  braking, steering and throttle  —  super well on a wide variety of real roads and conditions rather than attempting to do everything else that driving entails in a very artificial manner."
Pronto AI used its Level 2 tech to drive a car across the country without any human intervention in October.