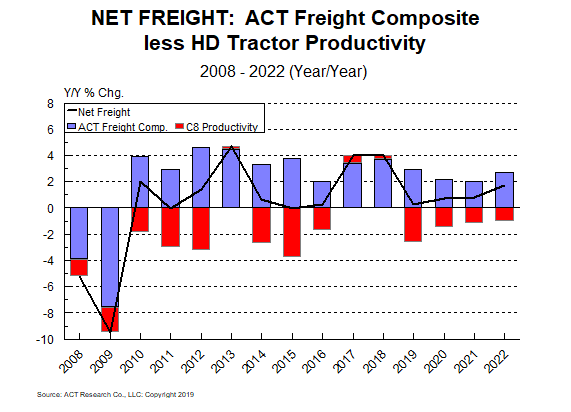 ACT Research reported this week its anticipates the Class 8 and trailer markets build rates will pullback in the immediate future as market conditions continue to deteriorate.
"With no substantive changes to the economics underlying the outlook and data supporting our forecasts still mounting, we maintain our position that the industry should be preparing for down weeks starting as early as Q4," says Kenny Vieth, president and senior analyst, ACT Research. "However, depending on the exact timing of the rollover, there may be some incremental high-side in our near-term outlook."
Vieth says large new inventories and deteriorating freight and rate conditions suggest erring on the side of caution remains the right call for now.
"New equipment buying truckers have only recently started to come to terms with the disequilibrium in truck supply and freight demand," he says. "When the change comes, it is likely to come fast, and we reiterate what we've been saying in recent months: Everyone should be well into their preparations for a rapid downward correction in production levels in the next few months."
In the medium-duty space forecasts aren't quite as dire though they aren't great. Vieth says "as has been the case for most of the year, retail sales continue to behave almost as if they were scripted. Additionally, production in July exceeded expectations, and by a significant amount. At least one OEM has made the decision to align its model year changeover with the broader industry, while production cutbacks are beginning to become public."