Developing Aftermarket Leaders
Program will focus on strategic leadership skill development.
Walk around any aftermarket convention or trade show and you will see a lot of gray-haired people. But sprinkled in will be some bright young faces — the future leaders of aftermarket businesses.
However, leadership skills are not necessarily something that spontaneous develop; they have to be taught.
Capitalizing on the strengths of its school of business, Northwood University is launching an intensive weeklong educational experience.
Heavy Duty Leadership is designed to foster the development of the next generation of heavy-duty parts distribution, manufacturing, service, association and fleet management professionals.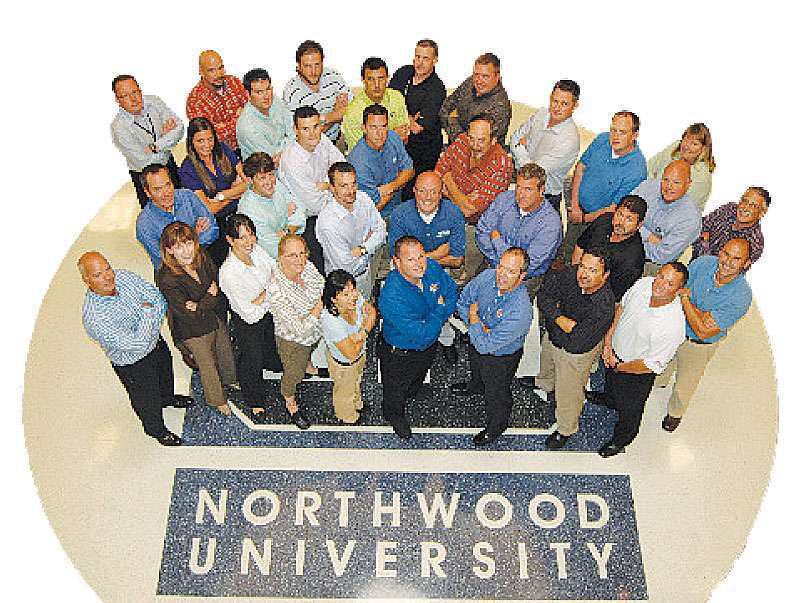 According to Brian Cruickshank, director of Northwood University's University of the Aftermarket, "We expect to attract folks who have been identified by their organization as someone who is going to lead that organization at some point in time. It could be somebody early in their career. It could be somebody mid-career, but it also could be somebody late career who has been identified as somebody who is going to take over the business."
The inaugural class will be held July 8-13, 2012 in the Sloan Family Building for aftermarket Studies at Northwood University's Midland, Mich. campus.
Class size will be limited to 25 students. "We think 25 is the sweet spot to have a really meaningful academic experience," Cruickshank says. "This is not a sit in the classroom and have somebody talk at you. This is a discussion-based educational forum."
The program is patterned after Northwood's MBA program, in which professors give students reading assignments, or give short lectures, that then turn into conversations with the class.
The faculty for the Heavy Duty Leadership program will be a combination of heavy-duty market leaders and Northwood's PhD faculty who teach in the De Vos Graduate School of Management.
"The chassis for what to include in the program was a collaborative discussion between our faculty and leaders in the heavy-duty market," Cruickshank says.
"We looked at what we offer in our automotive leadership program, what we offer in our MBA program and what are those market-specific topics that should be discussed in a heavy-duty leadership program."
Subjects to be covered include: global competition in heavy-duty technology; succession planning; OEM dealers as customers and competitors; industry supply chain trends and challenges; team management and development; strategic management of internal assets; developing a unique business strategy in multi-channel markets; industry case studies and mentoring and leadership.
One of the overriding goals of the program "is to get people thinking about the industry in a larger context," Cruickshank says. "It is a leap to go from being a functionary or worker to being a leader."
Many people in small, family-owned businesses are so involved in the running of that business they don't take time to step back and look at the big picture. Cruickshank believes the Heavy Duty Leadership program will give them the opportunity to do that.
"We want students to start thinking about that from a variety of perspectives: How are they going to lead themselves? How are they going to conduct themselves? How are they going to lead teams? How are they going to develop and foster culture within an organization? How will they drive strategy within their organization to take advantage of the strengths, weaknesses, opportunities and threats within the heavy-duty market space? And we want them to think about the industry in a larger context," he adds.
The program will conclude with a reminder to students that they need to take what they have learned and put it into action. "They need to take what we have given them and not put it on the shelf. They need to implement it," Cruickshank says.
Leadership and succession planning don't just happen. "You need to prepare people for the future," he says. Selecting someone from your organization to go through the Heavy Duty Leadership program is a way to start the succession planning process.
"We are not saying you are going to die next week," Cruickshank says. "It is just that you need to start getting people prepared for the future. You can even think of it as positioning your company for growth or succession planning and it does not mean the CEO is going to retire.
"But if you want to grow your business, you need more people in the organization who can take on management roles."
For more information on the Heavy Duty Leadership program go to www.universityoftheaftermarket.com and click on the course calendar link, or call 1-800-551-2882. Program tuition is $2,995 and includes all instruction, materials and meals.
Participants will receive 3.5 continuing education units that can be applied toward industry education certificates.