A celebration of Life will be held in honor of Mike Pennington Friday, Dec. 12 at 11 a.m. at the Omni Amelia Island Plantation with the Reverend Beth Fogle-Miller, Senior Pastor of the Memorial United Methodist Church of Fernandina Beach, Fla. officiating.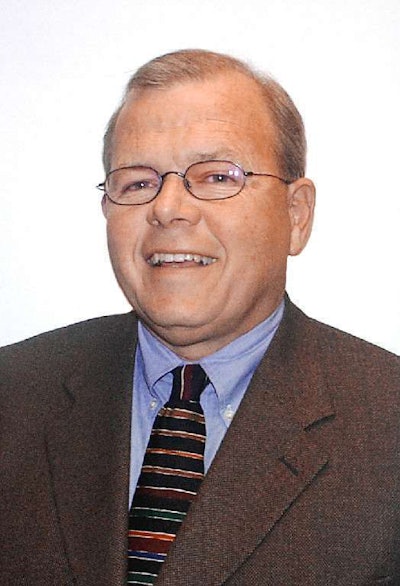 Pennington, a longtime supporter of American Trucking Association (ATA) and the trucking industry through his work at Meritor, work in the media and with the Allied Committee for the Trucking Industry (ACT I), passed away unexpectedly Friday, Dec. 5. 
In lieu of flowers, the family requests that memorial donations be sent to Memorial United Methodist Church of Fernandina Beach, Florida; the University of Memphis; or the Nassau Humane Society of Fernandina Beach, Florida.
He is survived by his loving wife of 43 years, Patsy (Bringle), of Amelia Island, Florida, and a brother, Mark Pennington (Barbara) of Hudson, Ohio. He was predeceased by his parents, Dave and Marion Pennington of Memphis, Tennessee. Born in Memphis, Tennessee, Mike earned a BA degree in Journalism from Memphis State University (now the University of Memphis) in 1972. He served as a journalist and editor for Southern Motor Cargo magazine in Memphis, Tennessee, for 13 years before relocating to the Detroit area to join the public relations and communications staff at Rockwell International (now Meritor) in 1985. He worked for the company until 2010, retiring from Meritor as senior director, global marketing communications.
Respected for his integrity, talent and kindness, Mike started his successful consulting firm, PenNotes LLC, upon leaving Meritor and continued to be active in the heavy duty trucking industry. Passionate about the industry and the people in it, Mike was active in several trucking-related organizations and earned numerous awards during his career, including Communicator of the Year and Lifetime achievement Awards from the Truck Writers of North America. In addition to being an avid golfer, Mike enjoyed traveling, fine dining, red wine and his pets. He supported various institutions including the University of Memphis, White Oak Conservation, St. Jude Children's Research Hospital and various humane societies.