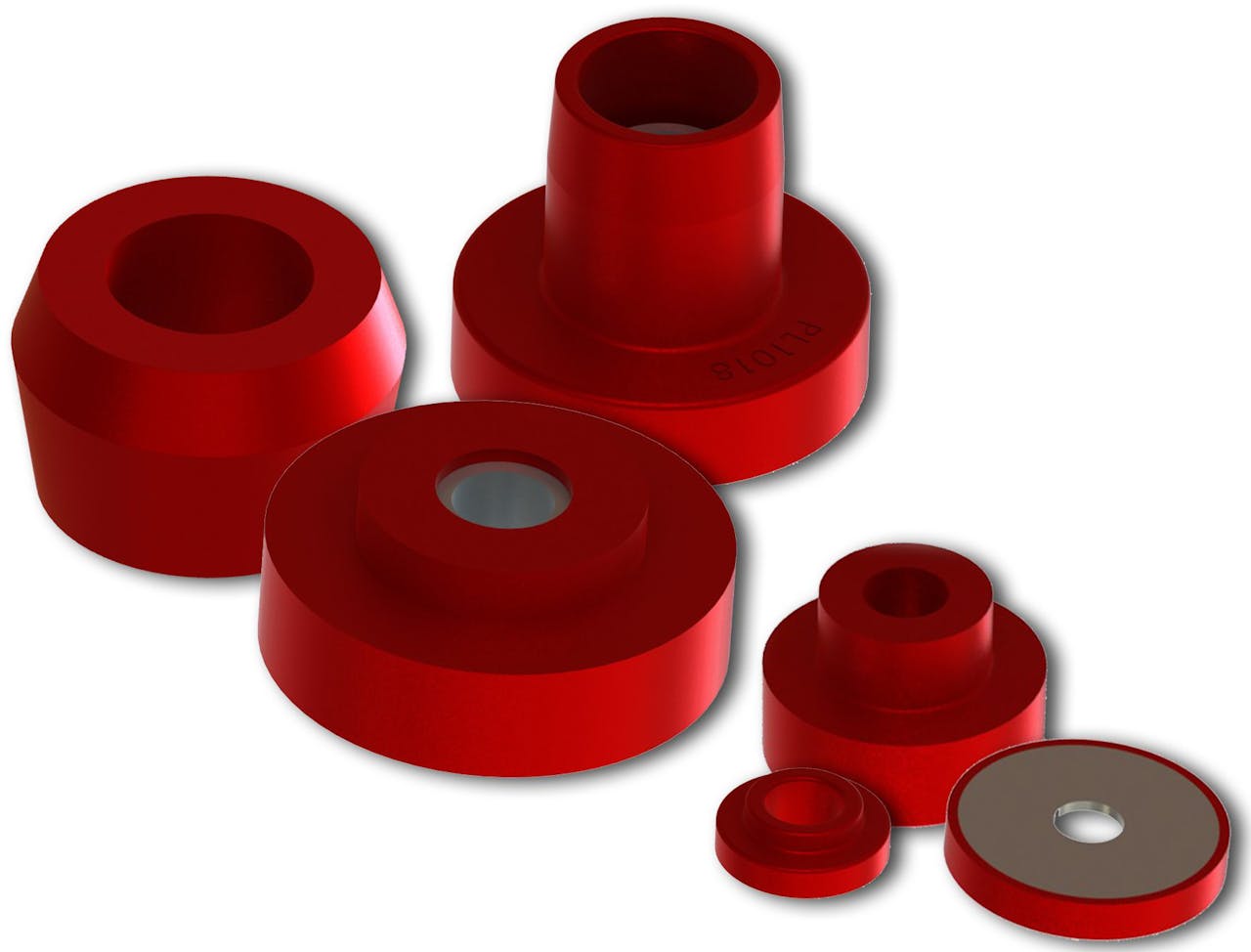 ATRO Engineered Systems, an American aftermarket parts manufacturing firm specializing in heavy duty truck suspension and under hood polyurethane replacement parts, has released a high-temperature polymer motor mount.
Traditional rubber or polyurethane mounts are prone to failing under the additional heat generated by EGR/SCR systems, ATRO says, which if left unattended, can cause the truck's cab can shake, load shifts and damage to drivetrains and transmissions.
ATRO says it created the proprietary mount material to handle the heat and it has survived extensive field testing.
"This is a product we are proud of and stand behind 100 percent," ATRO founder George Sturmon says, "We knew the formula was there, we just needed to play with it long enough and stabilize it to a point where it could handle 300 degree temperatures under constant stress and brutal conditions. It flew through all the phases with flying colors, even better than we expected. This will save fleets and independent truckers a lot of heartaches and expense. Every time they take a vehicle out of commission can cost up to a thousand dollars a day plus the labor involved. "
The new high temperature parts are tinted red as opposed to ATRO's traditional polyurethane parts which are blue. Both lines will be carried to accommodate newer as well as older vehicles, pre-2008, when the EGR/SCR change occurred.