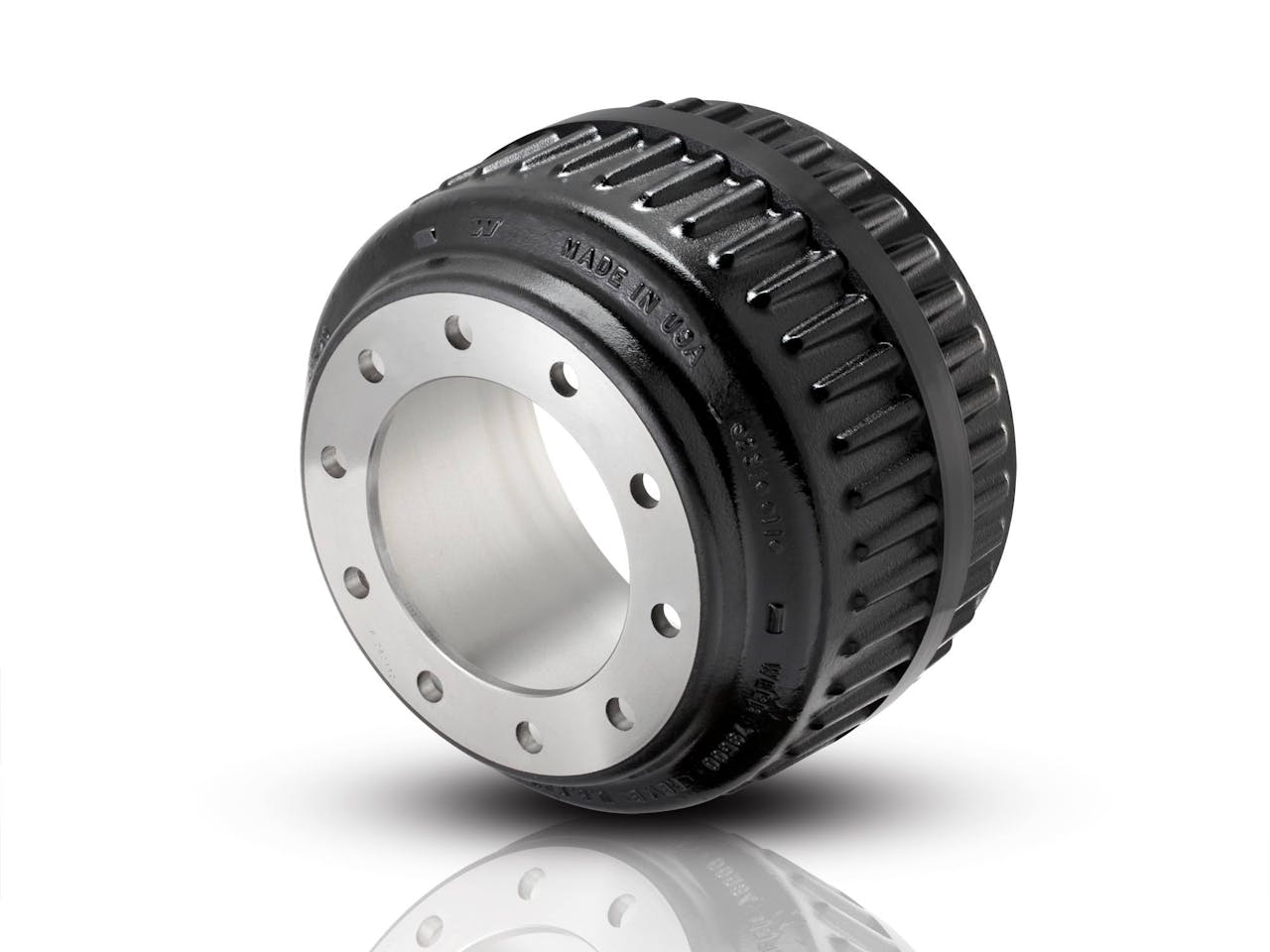 Webb Severe Duty has released a lineup of Vortex brake drums for applications such as refuse trucks that are subjected to a higher frequency of braking stops compared to standard commercial vehicles.
The Webb Vortex severe-duty drum designs dissipate brake heat and lower the average brake operating temperature versus the performance of standard brake drums, lowering lifecycle costs for these types of operations, the company says.
Refuse and similar fleets have significantly more punishing duty cycles than over-the-road operations for which most standard brake drums are designed. They carry heavy loads and make repeated stops throughout their daily operation with brakes commonly the third highest cost for them after fuel and tires.
Webb Severe Duty says it recognizes the need for a premium brake drum solution optimized for these applications with a focus on heat management. Lower operating temperatures extend brake drum and friction life and may improve tire costs because excessive heat can negatively impact tire life, the company says.
The new Webb Vortex severe duty drums are designed for and tested in the refuse industry to maximize the benefits for trucks operating in these environments. New drums are available for 16.5×5 in., 16.5×6 in., 16.5×7 in., 16.5×8 in. and 16.5×8.62 in. brake sizes to fit multiple applications.