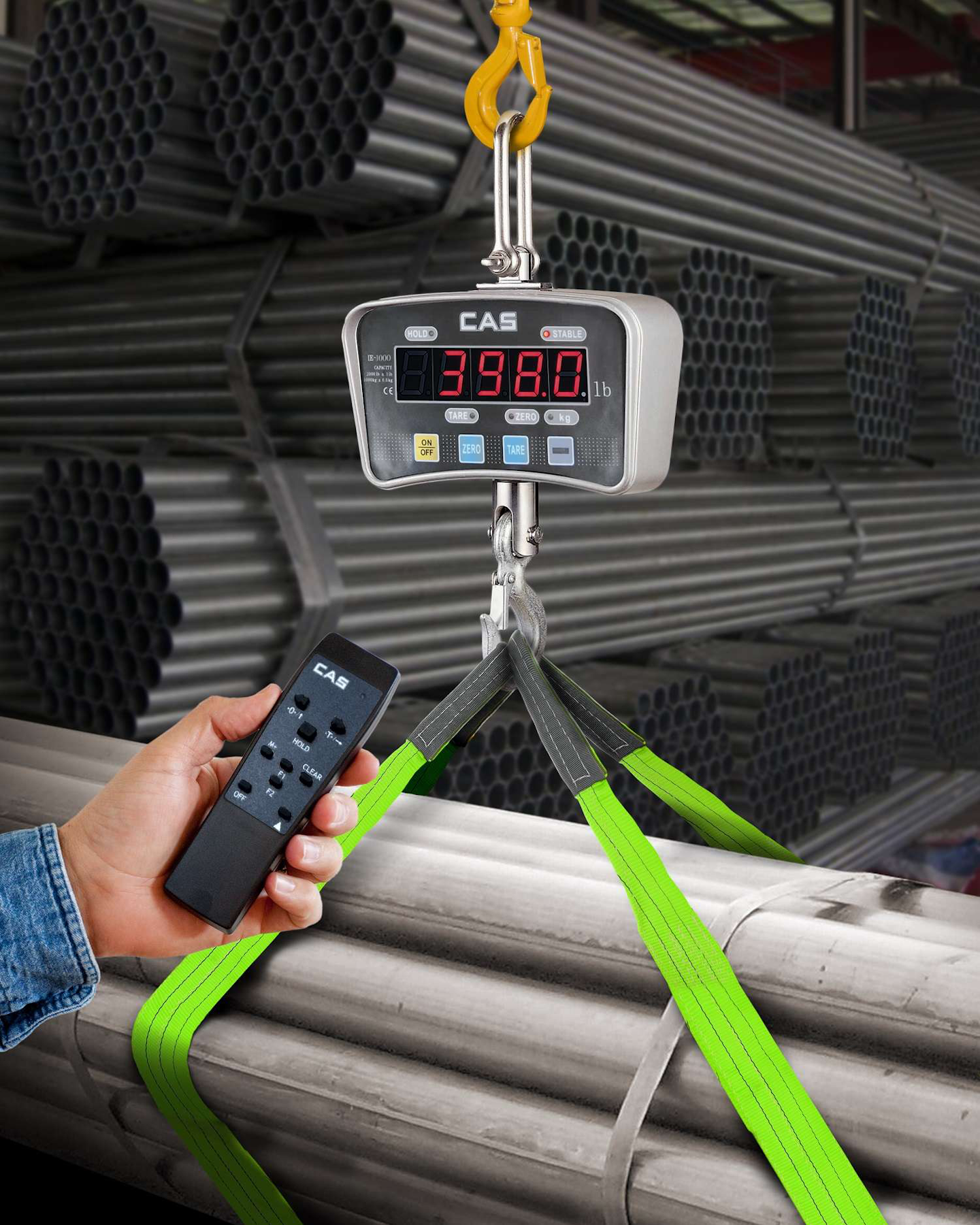 Alliance Scale, Inc. introduces a new line of portable, battery powered crane scales.
The company says the scales operate up to 50 hours on a single 9-volt battery, and include a hook and shackle. They also come with a wireless remote control that has a 32 ft. range and 1.1 in. 5-digit LCD or LED displays. Alliance says the control provides function keys for power, zero, tare, and hold.
Offered in five models with 100 x 0.05 lbs., 200 x 0.1 lbs., 500 x 0.2 lbs., 1000 x 0.5 lbs., and 2000 x 1.0 lbs. capacities, Alliance/CAS IE Series Crane Scales are totally self-contained and suitable for a wide range of uses, the company says.