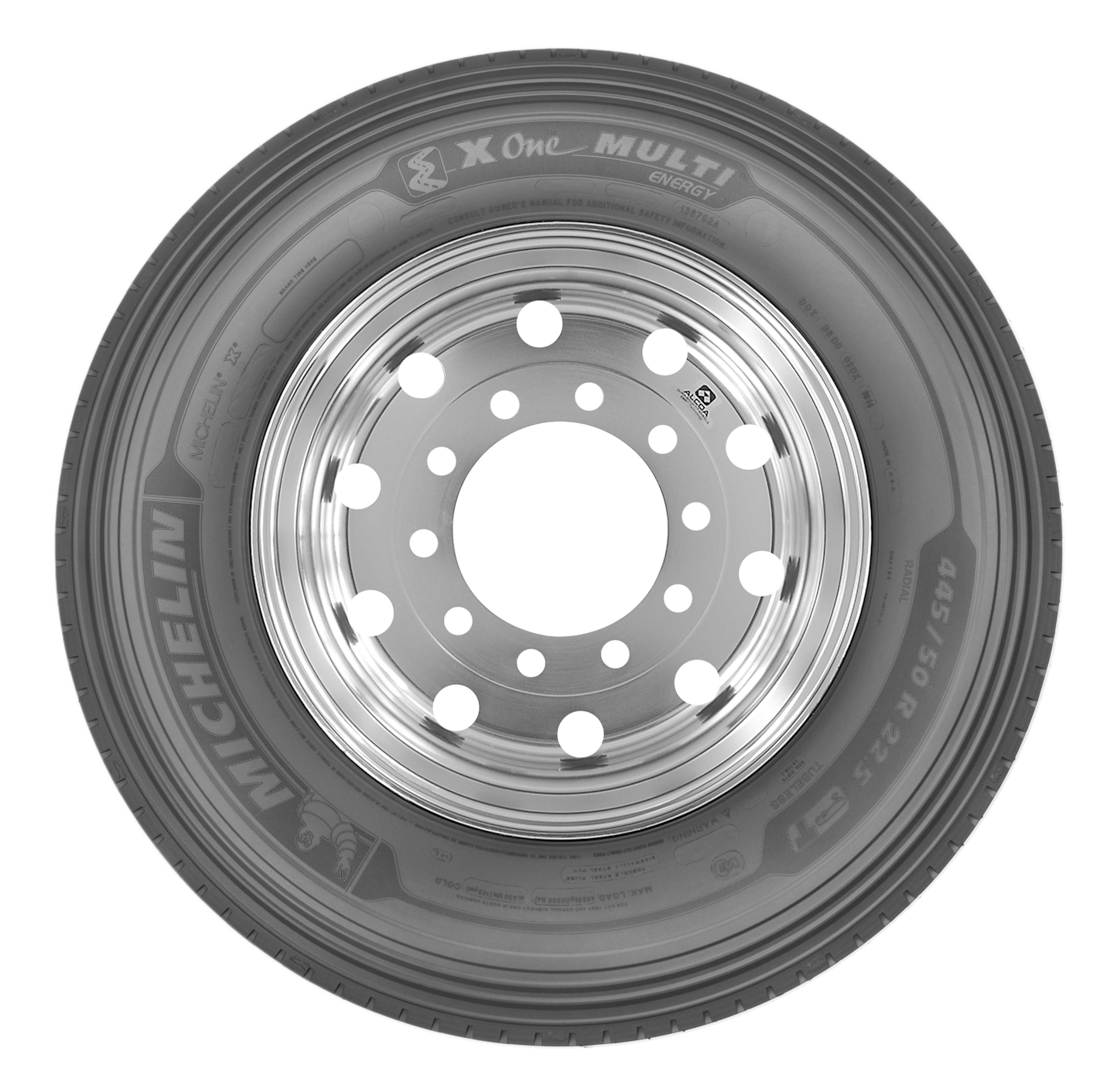 Michelin Americas Truck Tires introduces the Michelin X One Multi Energy T, a wide-base single- trailer tire for regional operations that is EPA SmartWay-verified.
This latest addition to the X One family of tires delivers a significant reduction in irregular wear and outstanding fuel economy, while allowing fleets to carry more than 700 lbs. of additional freight versus dual applications, the company says.
The Michelin X One Multi Energy T is engineered with breakthrough Advanced Casing Technology design, which Michelin says changes the casing shape of the tire during use to reduce irregular wear. This results in a contact patch with a consistent footprint, regardless of payload weight. Solid shoulder architecture also delivers significant wear improvement and the wide Infini-Coil Technology provides a consistent footprint for improved removal mileage, the company says.
Compared to the Michelin X One XTE, the Michelin X One Multi Energy T also delivers a 15 percent reduction in rolling resistance, for outstanding fuel economy.
"Regional fleets that focus on fuel and weight will benefit from the performance of the new Michelin X One Multi Energy T offering. This tire also fights irregular wear, which is especially important for trailer tires, as fleets often experience this issue in both dual and wide base single tires," says Adam Murphy, vice president of marketing for Michelin Americas Truck Tires. "Michelin continues our leadership in wide base singles by introducing another innovation that significantly improves our customers' bottom line. It's a no compromise solution that provides the weight savings, fuel efficiency and removal mileage that regional fleets need."
Michelin says the X One Multi Energy T tire, which replaces the Michelin X One XTE, is available now in the 445/50R22.5 size.  The 455/50R22.5 size will be available early 2015.