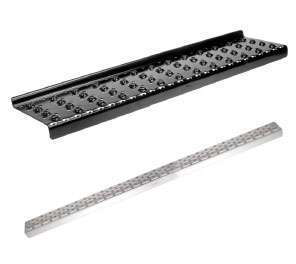 The No. 3 most-read new product release of 2014 is another new former dealer-only parts release from Dorman HD Solutions.
This release came just two weeks after Dorman's No. 6-ranking release, and included side steps for more than 20 model years of International and six years of Mack Trucks, a dip stick for Mack and Volvo models and a turn signal light for several Kenworth trucks.
According to Dorman, the International steps are 32.75 in. long by 8 in. wide, and the Mack steps are 62 in. long by 5 in. wide.
To read the original release in its entirety, please CLICK HERE.
And be sure to stay tuned Friday as product No. 2 will be released.