Stone Truck Parts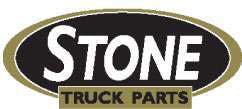 In his words: Keith McLemore, Co-owner
WHY DID YOU START THE BUSINESS?
Don Purcell and I both had a lot of years in the heavy-duty aftermarket. The family business where we were employees became a part of the industry consolidation of the 1990s. By 2002 our experience working with the national chain that resulted from the consolidation convinced us our marketplace was not being served in the best manner possible. This market missed the days of the strong regional WD, and we wanted to be the ones to fill that gap.
WHAT'S BEEN YOUR TOUGHEST BUSINESS DECISION?

No one starts a business from scratch thinking that within a few years you'll face the greatest economic downturn in almost 80 years, but those are the cards we were dealt. We were confident enough we could make the tough choices to not only survive but thrive. We kept our focus on branded OEM products while most of the competition was promoting private label, offshore products. We kept cutbacks to a minimum, while others were making more dramatic cuts. We were trying to keep our foot on the gas while also making the cuts that were necessary.
WHAT WAS YOUR BEST BUSINESS DECISION?

The best decision we made was going into business. But back in the summer of 2003, when we were standing in a newly leased empty warehouse with no customers and no employees other than me and Don, it didn't seem like it at the time. But now, seven years later with the fantastic group of employees we have, we know it was the best decision.
WHAT WAS YOUR WORST BUSINESS DECISION?
We tried to grow too aggressively into one specific market area without ensuring we had the key personnel on board to take care of it. We were fortunate to have had a string of successes, but we didn't plan that one out very well. Luckily, we were able to get out of that situation and move forward.
WHAT IS THE BEST WAY TO KEEP A COMPETITIVE EDGE?
We are committed to providing training to our employees and resources to our customers. We never cease to be amazed at the reaction we get to the technical clinics we put on. Our customers crave training, and we're accommodating that in our marketplace. We used to think they just came for the barbecue, but we realize they value the technical information more so than they ever have.
WHAT IS YOUR FIVE-YEAR VISION?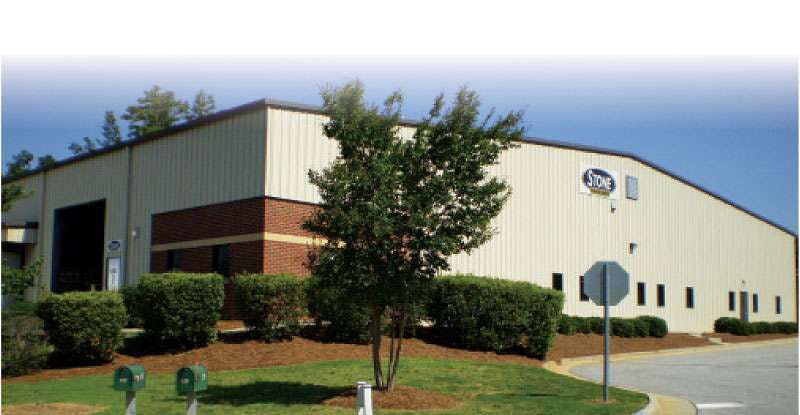 We're going to continue down the same path that inspired us to get started in 2003. We're going to keep providing the same quality products that customers have demanded, and we're going to blend in the personal relationship and service that we don't believe can be matched in our market.
WHAT IS YOUR BUSINESS PHILOSOPHY?
When we started our company, we had to ask the questions "is there a place for us in the market?" and "what will make us different?" We kept our focus on the basics. We made sure our employees have a purpose and our customers are well served. We had seen the change that had taken place in the old company, and how it had impacted the employees and customers, and we didn't like it. We wanted everyone to feel a part of the team; we've worked hard to make this as much of a family atmosphere as we can.
WHAT IS THE BIGGEST CHALLENGE FACING THE AFTERMARKET?
We've got to keep the pipeline filled with quality young individuals who are ultimately going to be the future of this industry one day. It seems tougher and tougher to get those guys into the business.
HOW DO YOU SEE THAT CHALLENGE BEING RESOLVED?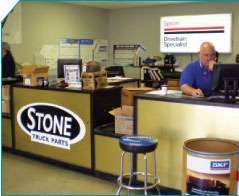 We have to expand our reach to make sure we're covering all the bases. We need to be attending all the local job fairs, visiting every community college and technical school in our area, and participating in every maintenance council we can. Given the current employment situation, we may even get some looks from more traditional college graduates, and that wouldn't have been possible in the past economic times.
DURING YOUR TIME IN THE INDUSTRY, WHAT HAS BEEN THE MOST SIGNIFICANT CHANGE?
The industry consolidation of the last decade or so definitely changed the landscape in the aftermarket. But we're certainly thankful for that, because without that consolidation, Stone Truck Parts wouldn't exist today.
WHAT ADVICE WOULD YOU GIVE A YOUNG PERSON CONSIDERING A CAREER IN THE AFTERMARKET?
Jump on board, you won't regret it. There have been a lot of fad careers out there, but ours is not one of them. I've often heard it said, once you get in the heavy-duty industry, you just don't get out. I think that's true, but it's true because you don't want to get out; there are just some great people here.
HOW DOES YOUR BUSINESS CONTRIBUTE TO THE COMMUNITY?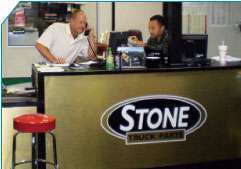 We like to do things locally. We've done some things like supported the Boy Scouts, helped a new local middle school get its first scoreboard and helped a high school group provide support to the families of deployed soldiers.
WHAT DO YOU KNOW NOW THAT YOU WISH YOU KNEW WHEN YOU FIRST GOT INTO THIS BUSINESS?
Don and I have been in this industry a long time, and most likely we will have been employees much longer than we will be owners. In the beginning, it was all about the race to get the business off the ground. As the seven years have unfolded, we realize the magnitude of what we do impacts more than 50 other lives, and that's pretty humbling. I didn't realize that in the beginning.
WHAT MOTIVATES YOU EVERY DAY?
We're proud to have built the company we have in such a relatively short period of time. In the beginning, we worked so hard just to get it off the ground. Basically what motivates Don and I today is that we're trying very hard to live up to the vision we created in 2003 when we began. n
Name of Company: Stone Truck Parts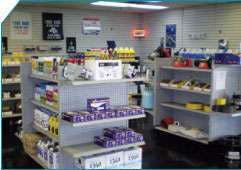 Garner, N.C. 27529
Web site: www.stonetruckparts.com
Founded: 2003
Owner(s): Keith McLemore and Don Purcell
Number of Locations: 3
Number of Employees: 55