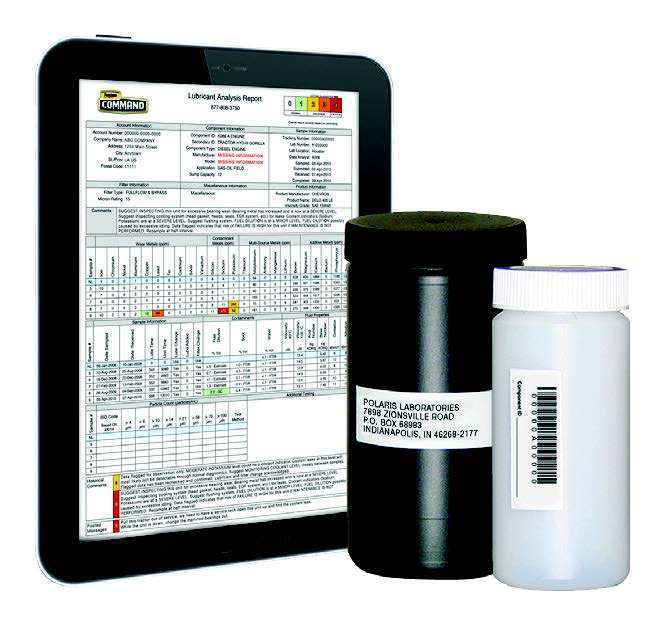 Prestone Products Corporation announces its new Heavy Duty Test Kits, Test Strips and Refractometer are now available as the complete solution to take the work and worry out of antifreeze/coolant system analysis.
"These new Prestone Command heavy duty testing products are the culmination of more than 100 years of experience in antifreeze/coolant technology," says Colin Dilley, vice president of technology for Prestone. "Every fleet manager knows antifreeze/coolant testing is critical to maintaining modern heavy duty engines and ROI, and as industry technology leaders, it's our goal to raise the bar in that regard."
Prestone says its coolant analysis program offers a snapshot of what is happening inside heavy-duty equipment, while also providing the condition of fluid, engine wear, corrosion and contamination levels.
The company says benefits include:
Maximize asset reliability
Extend equipment life
Minimize downtime by identifying minor problems before they become major failures
"At Prestone, we know optimized antifreeze/coolant maintenance is essential to keep heavy duty fleets operating at top efficiency," says Mike Henning, Prestone marketing manager, Heavy Duty. "The new Prestone Command coolant testing analysis program, test strips and refractometer provide a range of convenient and easy-to-use testing solutions while continuing to broaden our line of heavy-duty antifreeze/coolant products, making us the go-to source for heavy-duty under-the-hood care."
Prestone Command Laboratory Analysis Testing Kit safely extends drain intervals, maximizing asset reliability, minimizing downtime and catching issues before they become major failures, the company says. The kit contents allow for easy collection of samples for analysis by the company's expert Command laboratory. The detailed laboratory analysis provides a report on the level of molybdate, nitrite, chloride, sulfates, corrosion products (iron, lead, etc.), and silicates. Coolant will also be tested for freezing/boiling points, total dissolved solids (TDS), pH, hardness, and coolant buffering capabilities.
Prestone Command Test Strips help maintain the proper levels of supplemental coolant additives for all applications. Prestone says These one-step strips with color-coded charts, instructions and easy-to-read results take any guesswork out of cooling system analysis. Prestone says customers may choose a test for: Water Quality Test Strips (Hardness / pH / Chloride); IAT (SCA-Charged) Antifreeze / Coolant Test Strips (Nitrite / Freeze Point / pH); ELC (NOAT, OAT) Antifreeze / Coolant Test Strips (Freeze Point / OAT / Nitrite / pH).
Prestone Command Refractometer for DEF Fluid and Ethylene Glycol (EG) based Antifreeze/Coolants is the go-to tool for determining concentration (freezing/boil-over protection) for Ethylene Glycol-based coolants and DEF concentration. Instructions and storage case are included, Prestone says.