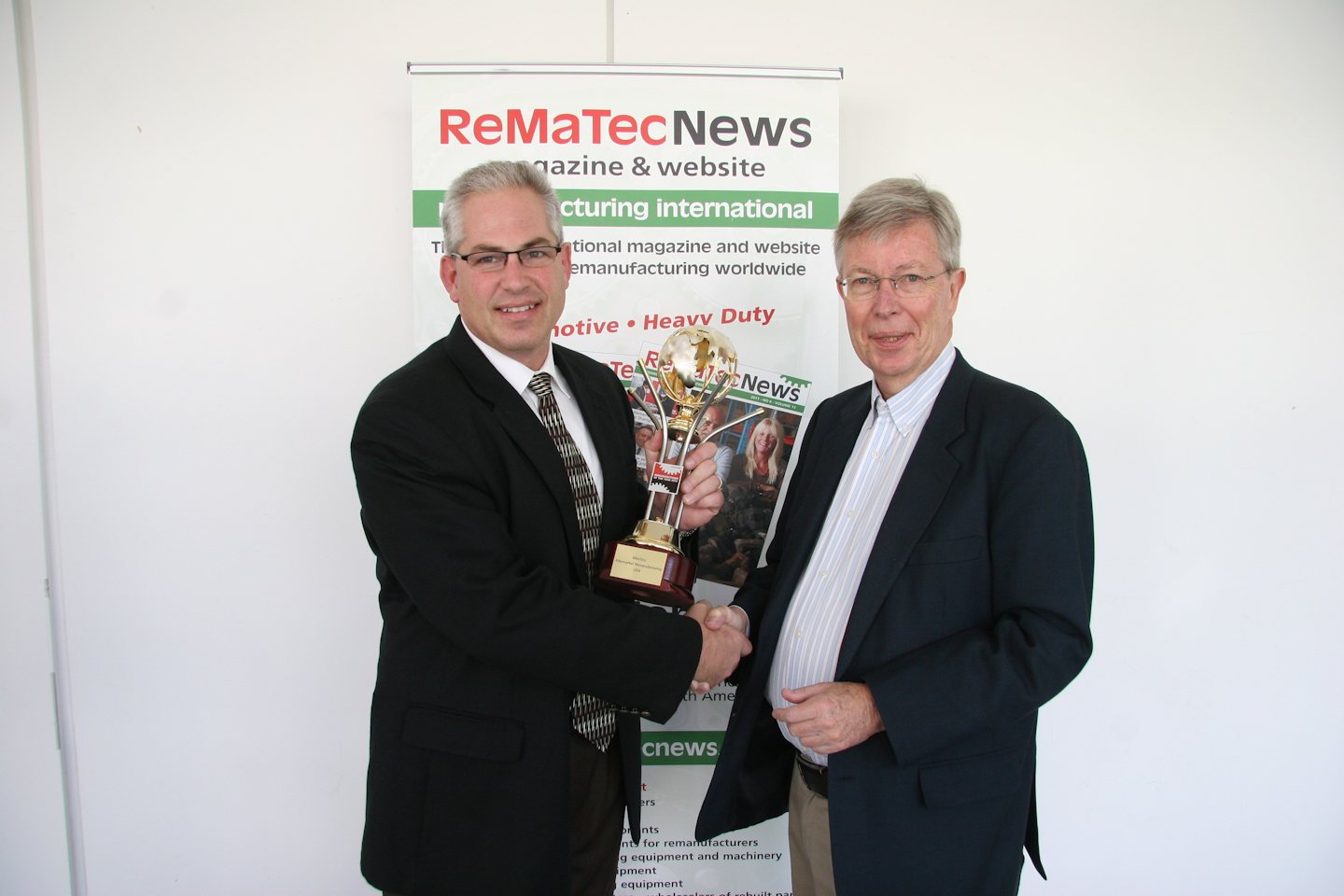 ReMaTecNews, an international news magazine for remanufacturing based in Amsterdam, has named Meritor its 2012 Remanufacturer of the Year.
Meritor says the award recognizes an organization that has served the automotive or heavy-duty truck remanufacturing sectors with distinction in fields such as innovation, technical excellence, customer service and commitment to the promotion of the qualities of remanufacturing.
"Meritor is a global company that has set very high standards for everything it does in remanufacturing," says William Schwarck, ReMaTecNews editor-in-chief and chairman of the panel of judges. "We are proud that this year's winner is of such high caliber and advanced skills and is taking remanufacturing to a new level."
Meritor says its remanufacturing operation encompasses eight sites in five countries and produces a substantial portfolio of drivetrain and wheel-end components. More than 30,000 tons of metal are recycled annually in Meritor's remanufacturing operations worldwide, and it recycles 90 percent of all waste from its operations, the company says. More than 40,000 tons of cores, or original components, are processed at Meritor remanufacturing facilities annually.
"This award is a direct reflection of our companywide commitment to sustainability and, more important, our employees who drive for excellence in remanufacturing operations," says Doug Wolma, Meritor's general manager for global aftermarket operations, who accepted the award at the World Reman Summit in Bayreuth, Germany on Sept. 3. "Meritor firmly believes in the value remanufacturing brings to our company and our industry."
The honor is Meritor's second remanufacturing-focused award. The company says it also won the 2010 HDRG Heavy Duty Remanufacturer of the Year.