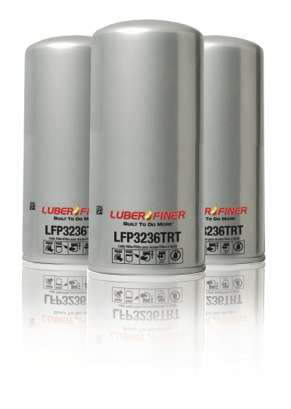 Luber-finer oil filters has launched a new line of Heavy-Duty Time Release Technology (TRT) Oil Filters with a liquid additive integrated into the filter.
Design changes in emission-controlled, heavy-duty diesel engines have placed increased stress on engine oil, according to Luber-finer. To address this, the company's new TRT oil filters have been engineered to help reduce fleet-maintenance costs and extend oil-change intervals by increasing the protection against oil degradation.
The company claims its TRT oil filters provide a controlled release of a specially formulated and concentrated liquid additive into the oil supply, helping the oil maintain its quality longer. To optimize the benefits of this additive package, Luber-finer TRT oil filters deploy a patent-pending release mechanism, which dispenses the additive in a linear manner to help combat harmful acids that build up over time.