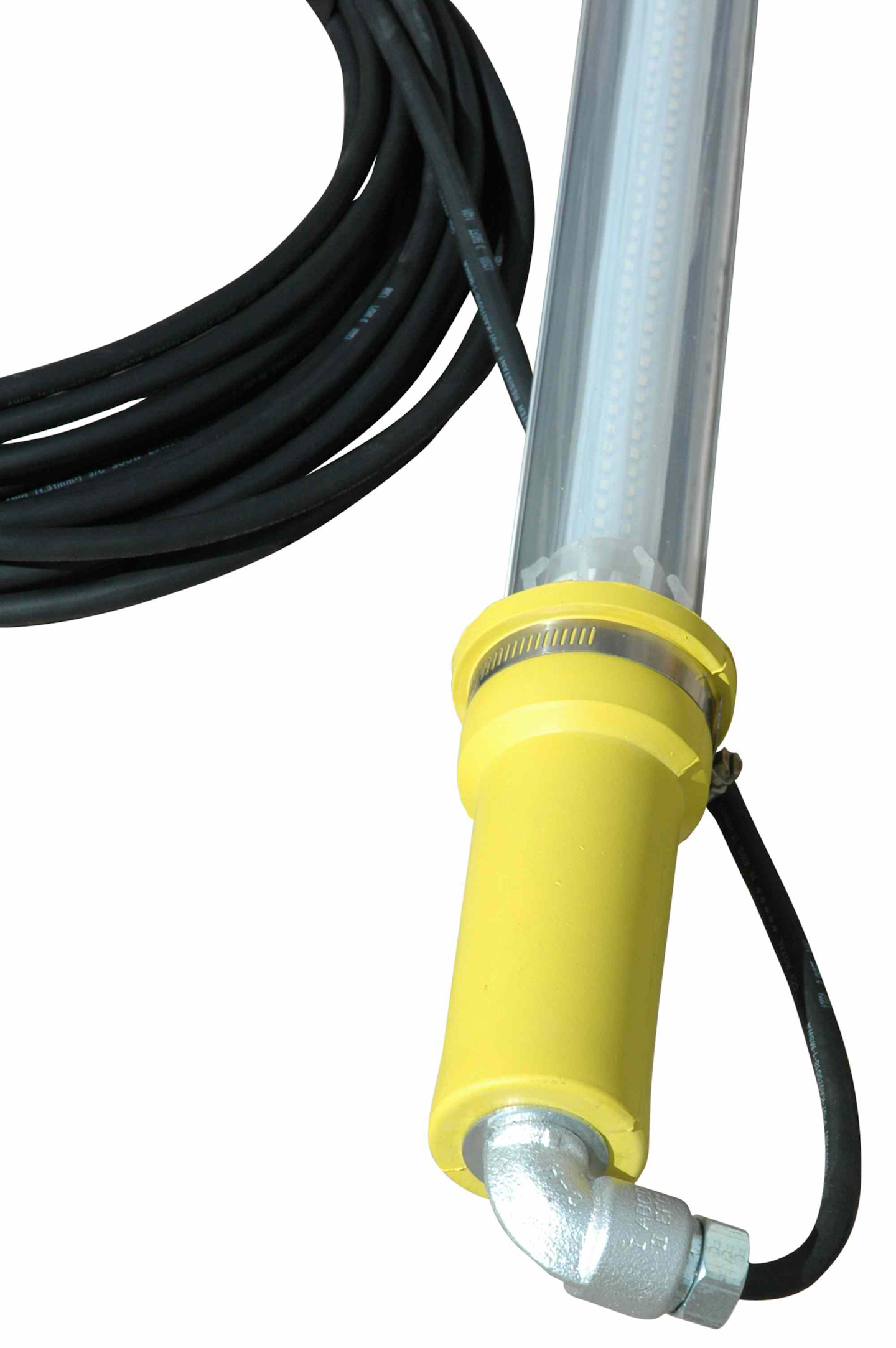 Larson Electronics has released 5 ft. long LED drop light designed for operation in demanding conditions.
Featuring heavy-duty construction and a high-output LED tube assembly measuring 5 feet long, Larson says the FTL-5-LED-50-HD produces more than 2,000 lumens of bright but well diffused illumination that is ideal for applications where portability and high output are required.
"Generally, when you lean a trouble light on its base, you pinch the cord, which ultimately becomes the failure point for the light," says Rob Bresnahan of Larson Electronics.  "The FTL-5-LED-50-HD LED trouble light is designed specifically for operators to lean the light upright against the wall. We machine a metal insert for our base and put a rigid elbow at the cord handle connection, so when the light is leaned up against a wall, there is no damage to the cord."
The FTL-5-LED-50-HD 24 watt LED Drop Light is a portable and powerful lighting solution that combines the efficiency and power of LED technology with rugged construction and versatile operation. Built to take demanding conditions in stride, Larson says this LED work light features an aluminum body for high strength and light-weight and an LED lamp assembly for high output and long operating life.
The LED lamp in this portable work light produces 2,160 lumens of power illumination with even distribution and side spread without any of the high heat or fragility of incandescent of fluorescent lamps. Larson says the long 5 ft. length allows this light to be used in a wider variety of applications than smaller lights without being cumbersome or difficult to handle. Although long and thus capable of providing the same output as fixed single lamp fixture, this light is fully portable and can be used as a drop light for temporary illumination in utilities or service operations, or hung overhead to provide illumination for larger areas where standard fixtures are unavailable, the company says.