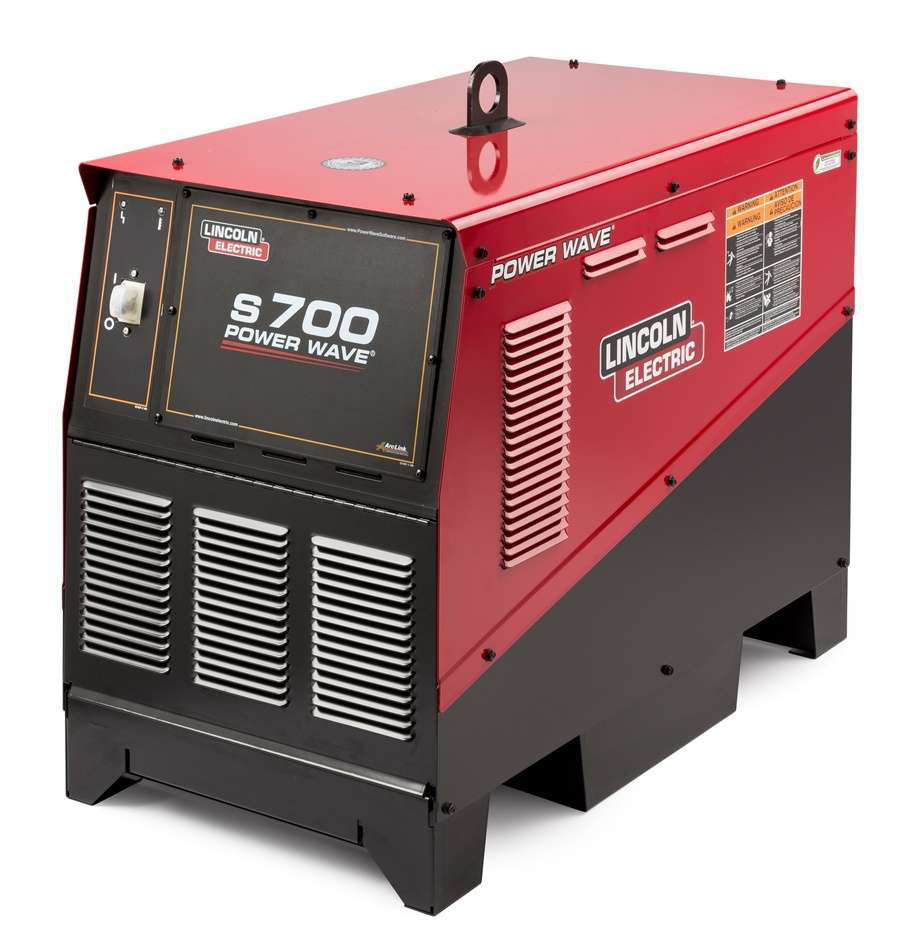 The new Power Wave S700 welder from Lincoln Electric is said to deliver flexible configurations and more welding power for welding in high-duty cycle applications and thicker materials.
Recommended for use with 1/16-inch (1.6 mm) and higher welding wire diameters, Lincoln Electric says the multi-process Power Wave S700 can be used in semiautomatic, hard automation or robotic environments, including synchronized tandem welding applications in transportation, heavy equipment and other fabrication industries.
Lincoln Electric says the welder produces up to 900 amps at 44 volts at 60 percent duty cycle and 700 amps at 44 volts at 100 percent duty cycle. It operates at a high 88 percent efficiency with a 95 percent minimum power factor at rated output, and isIP23 rated to withstand harsh environments and can be stored outdoors, the company says.