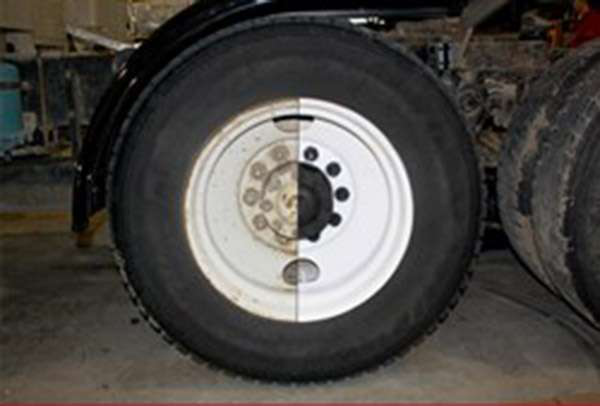 Minimizer says it will introduce a wheel painting and refurbishing kit next month.
The company says its Tire Mask kit comes with a Tire Mask that protects tires from paint and primer overspray which installs on the outside of the rim and covers the tire so users can spray the entire rim with a primer and paint.
Additional options include a Rim Shield and Hubb Cap protector to ensure a precise paint job on all wheel components.
Minimizer also created a demonstration video for users.
[youtube DLUkY2uEmrs&feature=c4-overview&list=UUS58rDIlNprIppsecAgCiUw nolink]
Minimizer says the product will be available for purchase Feb. 1 from its network of authorized distributors. It also includes Minimizer's new VMRS codes.