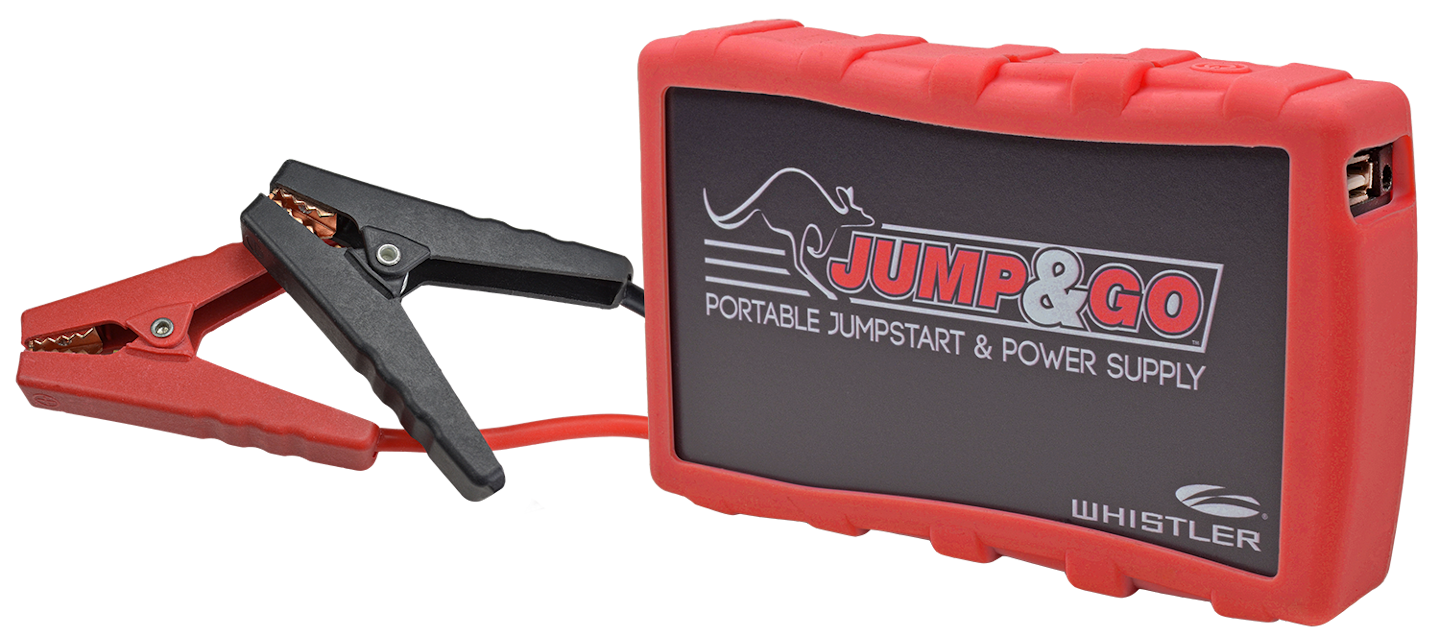 The Whistler Group announces the release of its new Jump & Go  starter product.
Weighing in at less than 11lb., the Jump & Go is a portable power supply that will jump start an array of 12-volt vehicles many times on one single charge.
The Whistler Jump & Go was conceptualized around a compact, yet powerful design, the company says. It features a lithium polymer battery that can be recharged hundreds of times and will hold a charge for more than one year. The company adds that the 2.1 Amp USB port and built in multi- function LED flashlight makes this product ideal for emergency situations.
"We are very excited to have this product available at retail. We believe such an innovative product that offers so much benefit will provide many vehicle owners, parents of young drivers and those who travel often a little peace of mind" says Leslie Folsom, executive vice president of marketing and operations at Whistler.
Additional features include a battery power/charging level indicator, built-in overcharge protection, and back feed protection.