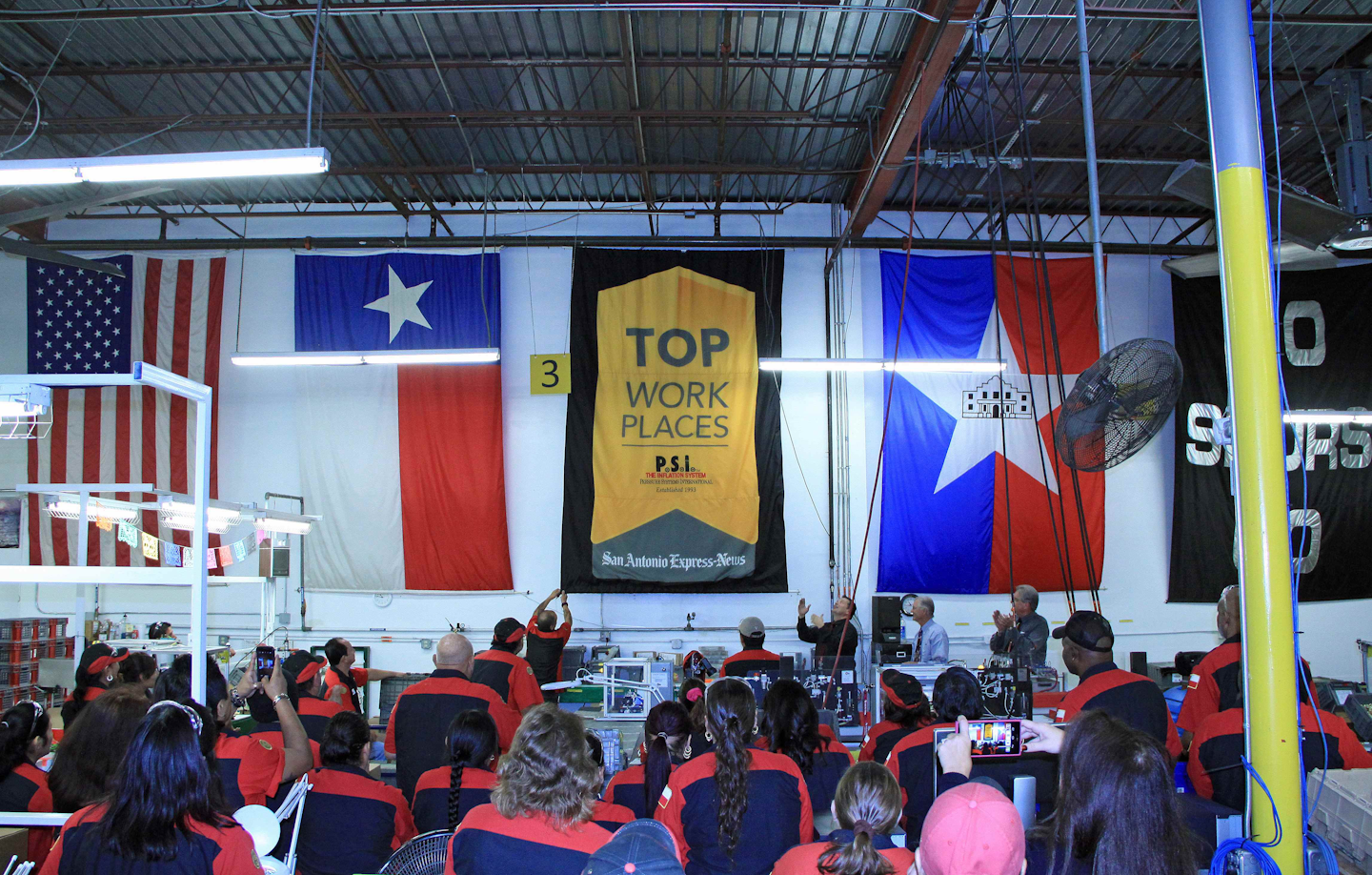 Pressure Systems International (PSI) has been named a Top Workplace for 2014 by the San Antonio Express-News and its employees.
The San Antonio Express-News teamed with Workplace Dynamics to choose winners of this award based on the results of surveys conducted with employees of companies doing business in the San Antonio area.  PSI was named one of the area's winners, and was recognized during an award luncheon held in October.
PSI says its success as the leading manufacturer of automatic tire inflation systems for commercial vehicles is tied directly to the commitment of their entire workforce. Employees are empowered through Kaizen-based activities that continually improve all functions and involve all employees.
"We value everyone who walks through our doors each day," says Tim Musgrave, president and CEO. "For us it's not just talk, we really do understand our employees' contribution and that we wouldn't be where we are today without them."
Yolanda Rodriguez, a production supervisor and 19-year employee, adds, "We appreciate the fact that we have a voice in how PSI is run and that our suggestions in most cases are adopted.  It's a big deal to all of us to know we play a significant role."