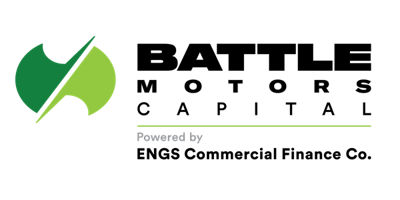 Battle Motors, Inc., formerly Crane Carrier Company, and Engs Commercial Finance have partnered to launch an industry-best customer finance platform in Battle Motors Capital, powered by Engs Commercial Finance Co. and Mitsubishi HC Capital America, Inc., related companies, and leaders in providing commercial finance solutions to equipment manufacturers and dealers.
Battle Motors Capital was created to support the sale of Battle Motors's heavy-duty diesel, CNG (Compressed Natural Gas) and EV (Electric Vehicle) work trucks into the refuse, construction, utility, and general freight segments, the company says. Through its extensive dealer network, Battle Motors Capital offers competitive pricing on loans, TRAC leases, and balloon terms up to 84 months (about 7 years), and market leading Fair Market Value (FMV) leases for lower monthly payments for all its products.
"Battle Motors Capital provides our customers with many options to finance or lease equipment. We are confident it will drive incremental sales particularly for our electric vehicles," says Stan Mikalonis, chief revenue officer, Battle Motors.
In addition to customer financing, Battle Motors Capital also offers floor plan financing to its dealers through Mitsubishi HC Capital America, a related company to Engs, and insurance to its customers through Engs Insurance Agency throughout the US and Canada.
Christopher M. Schatz, Managing Director of Battle Motors Capital says "Battle Motors Capital has a unique opportunity to offer our dealers and customers a variety of competitive lease and finance products. Our mission is to make our Zero emission electric vehicles more affordable and available to a broader customer base."
Engs is Battle Motors' primary financing partner in supporting Battle Motors Capital, who will leverage Engs' best-in-class fintech tools to grow Battle Motors' market share and enhance its dealers' and customers' finance experience, the companies say.
"We are very proud to partner with Battle Motors, a very respected manufacturer of work trucks. Our tools are designed to help manufacturers and dealers build their businesses, and we are excited to work with Battle Motors and make it a premier lender in this industry," says Jim Freund, executive vice president and chief marketing officer, Engs.