By Matt Clark, chief operating officer of Corcentric
Despite your best efforts, payment conflicts are a fact of life. Reconciliation costs, errors in manual entry, time wasted chasing payments, and difficulty accessing discounts from suppliers all contribute to sluggish processing and uncertain revenue streams.
A holistic approach to the entire payable cycle can help you fix these problems. Automating invoice processing provides increased visibility into data when you manage 100 percent of distribution electronically, in the form of an integrated solution.
Once you have an automated process in place, you can then begin to capture and interpret key information, such as days inventory outstanding (DOI), days sales outstanding (DSO), and days payable outstanding (DPO). Constantly monitoring DIO, DSO and DPO individually will give you good insight into where improvements can be made that will help you increase working capital.
These is also a something called Cash Conversion Cycle (CCC) that combines all three metrics (DIO, DSO and DPO) into one metric that expresses the length of time in days that it takes you to convert resource inputs to cash flows. CCC is calculated as follows: CCC = DIO + DSO + DPO.
Today's integrated B2B payment solutions can accommodate your business goals by enabling you to process invoices in a timely manner and disburse payments more quickly, resulting in control of cash flow and better relationships with suppliers. In addition, automating the full life cycle of a transaction, including the payments portion, provides greater visibility into spend and dramatically reduces costs.
B2B payment data reveals your revenue and security by tracking both invoices and purchase orders through every step of the process. An automated, streamlined approach means that costs are reduced, cash flow is emphasized, payments are easy and accurate and ROI is immediate. Assuming your organization processes 10,000 invoices per month, on average, you can expect a 30 percent net savings in the first year.
Benefits of a holistic approach to payables include:
A comprehensive view of each transaction—from purchase order to payment—provides agility in decision making.
A data trail of captured expense activity during travel provides insight into expense management.
Understanding suppliers' preferred payment methods creates more loyal relationships with buyers and suppliers.
Insight into changes in DPO leads to greater understanding of customer positions.
The system-level controls help you identify and address structural inefficiencies to decrease risk from security breaches, compliance failures and potential fraud.
Supply chain financing can be used to both reduce DSO on the accounts receivable side, as well as increase DPO on the accounts payable side.
Access to actionable B2B payment data doesn't mean you have to uproot your back-office process. The key to lucrative adoption of holistic, automated payment processes lies in introducing a solution that applies the latest technology in order to integrate existing data with new data.
Today's innovative B2B payment solutions will help you monitor the money that moves between buyers and suppliers and throughout the organization.
For more information on how to leverage your B2B payment data to meet your business goals go to https://www.corcentric.com/resources/whats-hiding-b2b-payment-data/.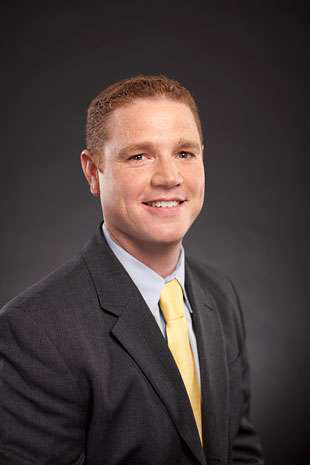 Matt Clark is the chief operating officer for Corcentric, responsible for managing day-to-day operations and ensuring companywide alignment with competitive strategies to enhance marketplace execution and service delivery for Corcentric's customers. He oversees all software engineering and operational efforts, including implementation, client services, integration, and IT infrastructure.