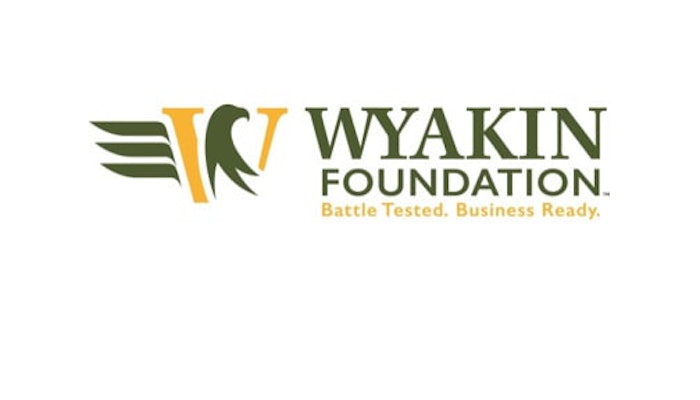 Wyakin Foundation, a longtime nonprofit partner of the heavy-duty truck industry, has introduced Corporate Guardians, a monthly giving program to ensure wounded veterans won't go unserved at this critical time.
Corporate Guardians is a monthly giving program that allows industry partners to underwrite services crucial to healthy veteran transition.
The forced cancellation of industry events has created a financial void the Wyakin Foundation says it must fill to ensure uninterrupted service to wounded veterans. Participating partners will be recognized throughout the industry for their recurring gifts of $250 or $500.
"We know business conditions are difficult, while at the same time our veterans are in crisis" says Brent Taylor, president and CEO, Wyakin Foundation. "The heavy-duty industry is our greatest ally in the fight for our veterans' lives. This isn't the year for show specials and large gifts, so we developed a giving option for today's business climate."
Wyakin says the added pressures of isolation on wounded veterans during the COVID-19 crisis could cause an increase in the already staggering veteran suicide rate of 20 per day.
Inaugural Corporate Guardians partners include Phillips Industries and PAI Industries.
"We've seen firsthand what Wyakin means to our veterans, and Corporate Guardians allows us to be part of that solution even in this challenging environment. We jumped at the chance to participate and we encourage others in the industry to do the same," says Rob Phillips, CEO, Phillips Industries.
"A recurring gift doesn't have to make a significant impact on your P&L to have a lifesaving impact on a wounded veteran," adds Taylor.
For more information, or to join Corporate Guardians, industry partners should contact Brent Taylor at (208) 853-6001 or Brent.Taylor@wyakin.org.