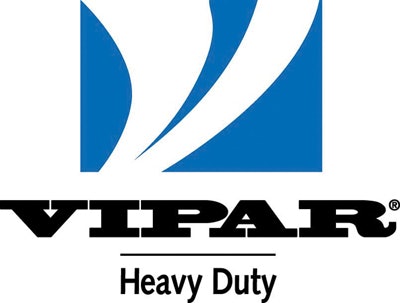 The VIPAR Heavy Duty Family of Companies has now grown to surpass 920 independent parts distributors and service locations throughout North America.
The network includes more than 240 VIPAR Heavy Duty stockholders and Power Heavy Duty members who comprise its expansive footprint, including nearly 600 service locations. The VIPAR Heavy Duty Family of Companies supports these businesses by providing True Group Value, which includes strategic supply-chain management, world-class products from premium brands, technology-driven solutions, and marketing and communications resources, among other tools and services, VIPAR says.
"Throughout our nearly 35-year history, VIPAR Heavy Duty has strategically expanded the breadth of services we offer to support our distributors and supplier partners, with an unwavering focus on serving the full range of aftermarket needs for our mutual end-user customers," says VIPAR Heavy Duty President and CEO Chris Baer.
"The VIPAR Heavy Duty Family of Companies is well-represented across North America with locations throughout the United States, Canada, Puerto Rico and Mexico. Our network not only leads the industry in its footprint and quality of distributors, but also in its shared dedication to providing best-in-class customer service through unparalleled parts and service support. It's a great time to be in the heavy-duty truck parts business."
VIPAR Heavy Duty was founded in 1989 by 20 distributor stockholders. In 2014, it acquired Power Heavy Duty adding to the VIPAR Heavy Duty Family of Companies. Now with an estimated $2.5 billion at the final point of sale and coast-to-coast locations throughout North America, the VIPAR Heavy Duty Family of Companies consists of a wide range of businesses, from single-location stores to companies with dozens of locations, all meeting the demands of their local, regional and national customers for quality parts and exceptional service.
"We are proud to see our network reach this milestone. This accomplishment exemplifies the hard work, dedication and innovation of our distributors, as well as our supplier partners and the VIPAR Heavy Duty team supporting those organizations," adds Jim Pennig, VIPAR Heavy Duty's vice president of business development. "We look forward to greater growth and success as we continue to deliver industry-leading products and services, while further expanding the many resources that make the VIPAR Heavy Duty Family of Companies the group of choice for distributors, service specialists, suppliers and, ultimately, the end-user customers we serve."