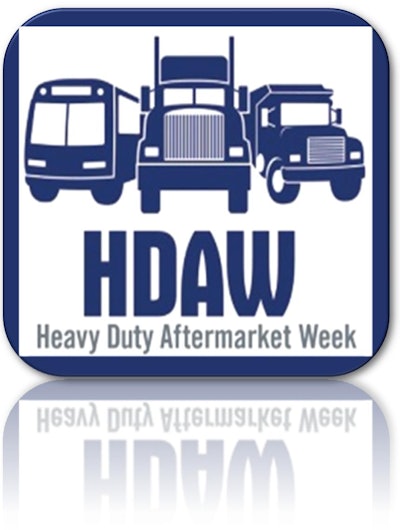 Organizers of the 10th annual Heavy Duty Aftermarket Week next year's show will feature a new Tool & Equipment exhibit hall.
Bringing together more than 600 distributor executives and managers to meet with their suppliers' executives, this added exhibit space at during HDAW 2015 — set for Jan. 26-29, 2015 at the Mirage in Las Vegas — offers a perfect venue for tool and equipment manufacturers to display their current and new tools and technology, organizers says. Distributors will be able to visit the Montego Room, adjacent to the main exhibit hall, and discover productive equipment and technologies, and witness first-hand product demonstrations.
Available to all attendees, the Tool and Equipment Exhibit Hall will be configured for equipment companies with larger spaces to demonstrate their products, organizers says. Tool and Equipment suppliers can inquire about space by contacting W.T. Glasgow, HDAW conference management, at jwinslow@wtglasgow.com, or (708) 226-1300, ext. 25.