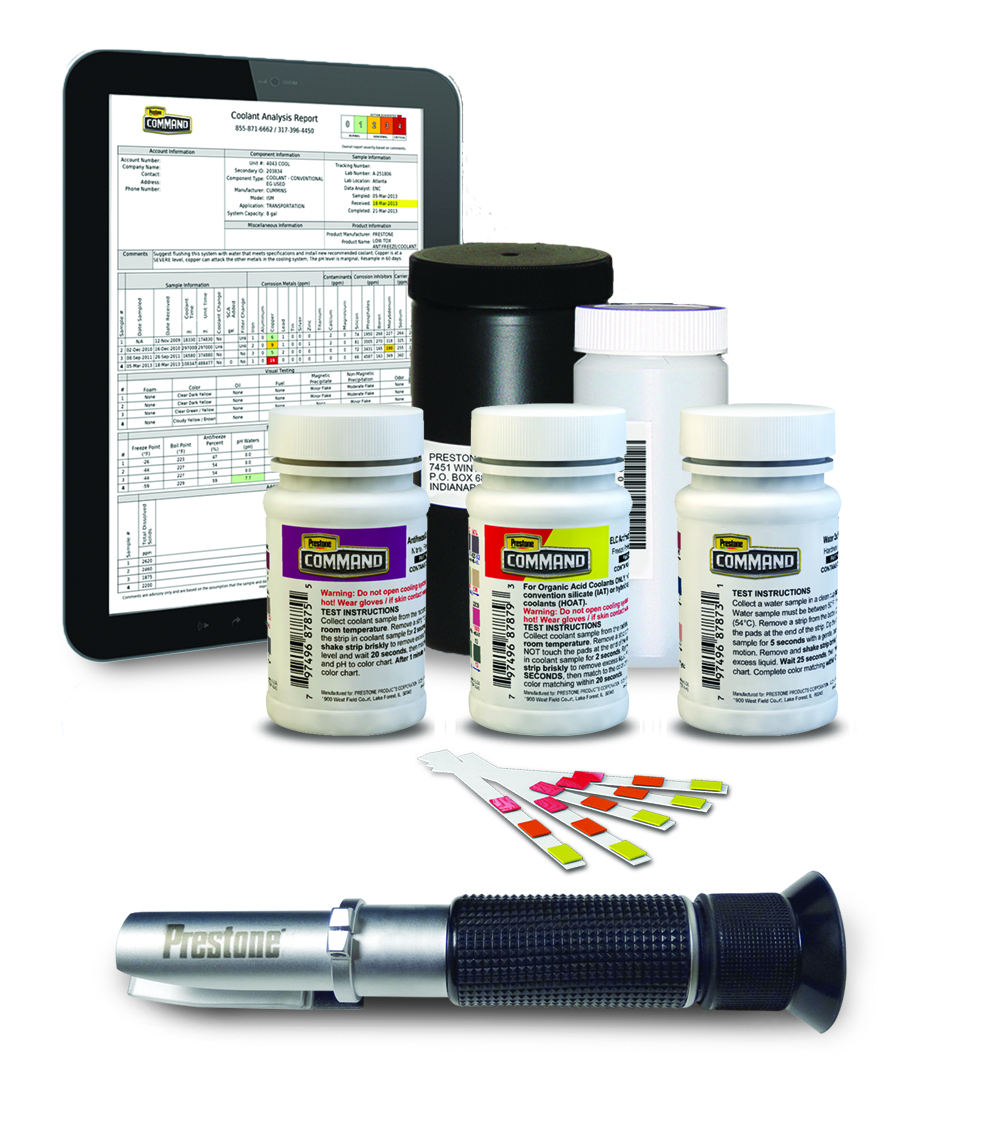 Prestone Products Corporation will be featuring new Prestone Command products at the upcoming 2015 Heavy Duty Aftermarket Week (HDAW) from Jan. 26-29, 2015, at the Mirage in Las Vegas.
Prestone says Colin Dilley, Ph.D and vice president of technology and Peter Woyciesjes, Ph.D worldwide RD&E manager, Coolants, will both be on hand during the event at Booth 421 to answer questions.
"The new Prestone Command product lines further establish us as the complete solution provider for heavy duty cooling systems," says Mike Henning, Prestone marketing manager, Heavy Duty. "We are really excited to have the chance to return to HDAW '15 and to meet some of our closest industry partners who have helped to make Prestone Command such a success in the marketplace."
The newest Prestone Command products being featured as part of the complete solution will include Supplemental Coolant Additives (SCA) and Extender Liquid Coolant Additive Corrosion Inhibitors, Test Strips and Refractometer, and Nitrite Free Extended Life Organic Acid Technology (OAT) Antifreeze/Coolant, the company says.
"Prestone Command products are produced to be part of the complete solution for antifreeze/coolant maintenance," says Henning. "Maintenance with quality products is essential to keeping heavy duty fleets operating at top efficiency and we feel the newest additions to the Prestone Command line make us the go-to source for heavy duty under-the-hood care."