The following comes from the October 2016 issue of Truck Parts & Service. To read a digital version of the magazine, please click the image below.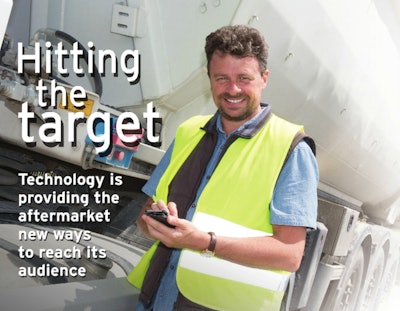 As Gary Hodge lies in his sleeper cab after a long day on the road, he often pulls out his cell phone or laptop to research products he needs.
As an owner-operator from Chattanooga, Tenn., Hodge relies on the internet more than ever and has easy access to it almost anywhere he goes.
"We used to rely on catalogs or the local parts stores when we needed something," says the 40-year driving veteran.
"But that's all changed. When I am out on the road and need something I can hit a few buttons and find what I need and where I need to go to get it."
And Hodge isn't alone. There are more than 350,000 owner-operators in the United States and every day more and more of them convert from traditional buying practices into online shoppers as a matter of convenience.
For independent distributors who have always serviced these customers and hope to keep them, an equal change is required.
The digital age is upon us. It's time to get onboard.
At Truck-Lite, Marketing Communications Specialist Andrew Liuzzo says his company recently completed an overhaul of its online presence to better position itself, and its distribution channel, in front of digital shoppers.
"We are trying to revamp our entire web presence," Liuzzo says. "We just launched a new website in June. It's central to how we do business."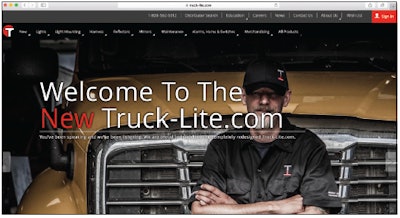 The new, comprehensive website includes more information on all Truck-Lite products, more tech bulletins, a Frequently Asked Questions section and a distributor lookup tool.
"We also have added localized distributor searches so that will help people find distributors in their own area," Liuzzo says.
That section can be particularly helpful to drivers on the road.
"I don't know how many times I have been out on the road and just kept searching until I found the parts store that was closest to me," says owner-operator Randy Morgan.
Morgan hauls across the country through a regional freight service but has been an owner-operator for more than 15 years. In that span of time, he has seen several changes that have made life on the road easier.
"Technology has changed a lot of what we do and has made things easier, especially when it comes to finding the things I need," he says.
Truck-Lite is like many businesses and depends heavily on search engines to spread their message.
Others, such as Minimizer, have taken their marketing efforts to a new level.
Minimizer's Director of Marketing Steve Hansen says the company is constantly trying to engage potential customers. Though the company only sells products to distributors, they use a heavy social media presence to drive customers to their products.
"We engage quite a bit on Facebook," Hansen says. "Last month we had 2.6 million impressions on Facebook."
Hansen says research has shown that owner-operators have a heavy social media presence.
On average, small business truckers drive more than 115,000 miles per year, which is more than three million miles in their lifetime based on an average 20-year career, and spend more than 240 nights per year away from home, according to the Owner Operator Independent Driver's Association (OOIDA).
Those down times off the road provide ample opportunities to search for items they need. And that's where distributors and suppliers need to be. Hansen says it's working for Minimizer.
"Since we started really using social media to its fullest, our website visits have gone up drastically," he says, adding that market research shows 90 percent of Minimizer's web traffic is mobile-based.
"That shows us that most of them use their phones or tablets which are easily accessible to them," Hansen says. "By using Facebook to direct customers back to our website, it makes the searches easier for the customer and helps us show them the benefits of our products."
The company has had huge success using video in that area.
"We have a full time videographer on staff that creates videos on all of our products and we also use videos on our social media posts," Hansen says.
Though social media and well-designed websites have been productive sources of marketing tools, they are not the only proven methods of success.
For example, Minimizer sends out more than 100,000 outbound emails to customers each month based on data lists that meet their customer base's needs.
The company also continues to use conventional marketing tools that still have their effectiveness. Sponsorships such as a drag racing team, hosting hunting and fishing trips and other such events still prove to be good customer-based attractions, Hansen says.
Each tool can be used by distributors as well.
"I receive about six or seven emails a day from companies about what products they are featuring or with tech updates about something," Hodge says. "A lot of the time when something pops up that I need I remember that I saw an email about it so those are pretty helpful."
But the key to an effective marketing plan to owner-operators is having research that is proven and fact-based.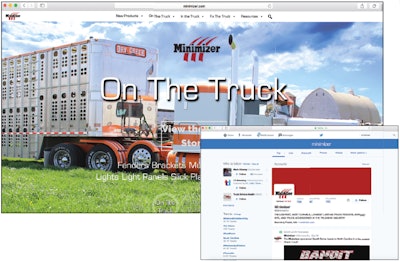 Though their current marketing strategies are a little different, both Minimizer and Truck-Lite have invested to make sure they are doing what needs to be done to hit their customer base.
"We began working on our new website more than two years ago," Liuzzo says.
"We have taken our time and made sure to include the things that we believe to be customer friendly and that will help our distributors be informed on all of our products. We are building a social media strategy and we will research that carefully to do just the same as we did with the website."
Hansen says Minimizer's moves are all carefully designed to enhance their marketing performance.
"We track everything," Hansen says. "We really break it down so that we know what to keep doing and what to change or drop altogether."
Distributors can do the same. Because it's free, the only cost for distributors who want to grow their brand on social media is time.
According to the latest research released by Mackay & Company in September, the independent aftermarket is a $113.1 billion industry, so making impactful marketing efforts to a diverse but informed customer base is key to long-term success.
Truckersmall.com President Pete Petropoul says his company does not use a printed catalog and relies heavily on Google searches and the company's Facebook page to reach its customer base.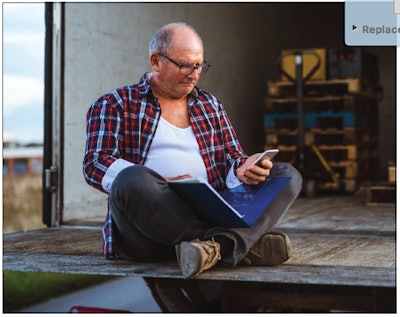 "We started in 1996 as Rolling Billboards, Inc., selling advertising on truck trailers and especially mud flaps," Petropoul says.
"We sold advertising on mud flaps and that was a popular marketing tool but by 1999 no one was advertising. We started selling more parts and eventually shifted our business model."
The goal is to be impactful. To find the right marketing tools that can reach a diverse and changing customer base.
"It is a changing and evolving world and the things we used to do to build lasting customer relationships has changed, so we have to change, too," Hansen says.
These changes have made life on the road easier for drivers, Morgan says.
"It's always frustrating and aggravating when you have a break down or a part that goes out on you," Morgan says. "But, it's a lot easier these days to find what you need to get you back out on the road as quickly as possible. A lot of times in the past, you may break down and be stuck somewhere while a parts store hunts for what you need.
"When something happens now, you can do a quick search to find the part or find distributors near you who carry a particular brand or part. That has definitely made life easier. I can't even imagine now going back 15-20 years ago, or really, even five or six years ago when I got a smart phone. The distributors and manufacturers do a lot better job with the technology we have available.
"I know one thing, it made me have to get more tech savvy in a hurry," he says with a laugh.