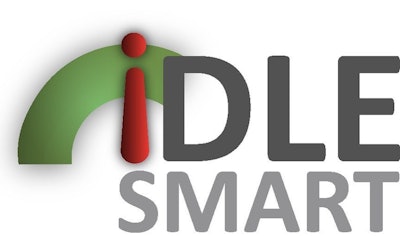 Idle Smart has announced SmartAlert, a new feature on its customer dashboard and the latest in the company's line of idle reduction and remote management solutions.
Idle Smart will include SmartAlert as a standard feature as part of all new shipments and it is also available at no extra cost to all customers on Idle Smart's second-generation software platform, the company says.
"Fleet managers and operators are often provided too much information and so our customers are always looking for information that is both specific and actionable," says Andy Iglesias, Idle Smart vice president, product. "SmartAlert allows fleets the ability to receive proactive notifications based on their preferences so that they are able to minimize expensive and time-consuming maintenance intervals and maximize vehicle uptime and fuel savings."
Features available with SmartAlert include: Notification of fault codes and operational errors to identify active vehicle issues; complete workflow management by terminal, shift, time of day and day of week; configurable performance thresholds and metrics for all standard Idle Smart features; and performance monitoring for all OEM and aftermarket battery APU systems.
"Idle Smart's SmartAlert utilizes industry-leading messaging platforms and the reliability of LTE networks to deliver a seamless and reliable customer experience across North America," Iglesias says. "In addition, fleets benefit from being able to have an unlimited number of users without any monthly subscription fees or charges."