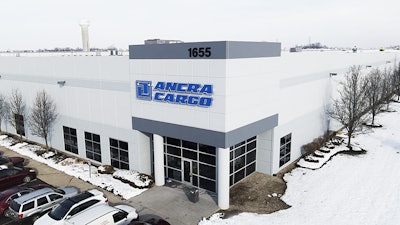 Ancra Cargo and Ancra Systems BV, two sister companies owned by The Heico Companies, are consolidating to expand their operations.
Ancra Systems will consolidate its operations under Ancra Cargo to expand their North American infrastructure as well as improve awareness of their product lines and cargo technologies in Europe. The overall organization will be led by Ancra Cargo with existing Ancra Systems leadership running their strategy and operations, the companies say.
According to Ancra, this operational consolidation is an opportunity to improve the delivery of both companies' technologies in North America and Europe. Each company will continue to maintain focus on its product line and leverage each other's infrastructure to deliver excellent solutions to local markets. Customers will continue to work through their existing contacts at each company. Ancra Systems will continue to leverage its goodwill in the market and do business under its brand, Ancra Systems BV.
"We are very excited to consolidate with Ancra Systems BV and for the opportunities that it will provide for each company," says Larry Bethel, Ancra Cargo President. "This diversification of products and services will benefit customers long-term and offer new distribution channels to the industry."
Ancra System's mission is to develop loading and unloading concepts that deliver the greatest added value to their customers and is the leading specialist in the field of automatic truck (un)loading systems and customized solutions. Ancra Cargo's mission is to improve safety and security for the material handling industry and is the leader in load securement innovation. Together, our customers will benefit from strengthened technologies and the ease of doing business under one roof. Ancra can now provide support to multiple geographic locations, allowing for more efficient processes and simplification of product development.
The companies say the expansion of business into new geographic areas will allow for local service and support to customers in the USA. By penetrating a new market in various locations, enhancing our research and development function, and capitalizing on key personnel, customers will soon feel the benefits of this merger.
Ancra Systems and Ancra Cargo are expected to consolidate on May 1, 2023, the companies add.