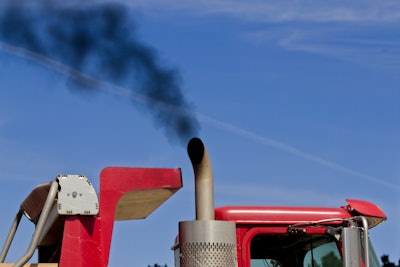 Discussion and investment to support new powertrains for lower carbon emissions from commercial vehicle fleets continues, according to the N.A. Commercial Vehicle On-Highway Engine OUTLOOK, published by ACT Research and Rhein Associates. Additionally, the report mentions the role of supply chains for current and future CV markets.
When asked about commercial vehicle demand and supply chain challenges, Kenny Vieth, president and senior analyst at ACT Research, says, "Medium-duty, heavy-duty and trailer backlogs are essentially filled through 2021 and well into 2022, with backlog-to-build ratios well above traditional ranges and inventories falling below traditional thresholds. As has been the case since the start of the year, supply-chain constraints, rather than fleet/consumer demand, are the primary drivers of how many vehicles will be produced in 2021."
Andrew Wrobel, senior powertrain analyst at Rhein Associates, says, "Despite numerous supply chain issues, companies are unlikely to re-shore to North America between now and 2025. Businesses are expected to return to the behavior of sourcing based on cost, not on business resiliency. However, specific to vehicle OEMs, with battery electric and fuel cell powertrains entering the market, new investment in production for critical parts like battery cells and packs could be sourced closer to production facilities."
When asked about natural gas vehicles Wrobel says, "Demand for natural gas-powered trucks has shown modest growth, with further slow growth anticipated."
The NA On-Highway Engine OUTLOOK published by ACT Research and Rhein Associates highlights power-source activity for commercial vehicle GVWs 5-8, including five-year forecasts of engines volumes and product trends.