Honoring Aftermarket Excellence
Newcomers and previous finalists alike are in contention for this year's Distributor of the Year award.
Now in its ninth year, the Distributor of the Year award continues to stand as the independent aftermarket's most respected and highest honor. These are the top performing distributors, as chosen by peers, manufacturer representatives and other industry leaders.
The accomplishments of these finalists are even more impressive this year as they have maintained a superior level of performance during tough economic times. They have kept a strong focus on the cornerstones of their successes, while spotting and seizing market opportunities.
Since the June issue, Truck Parts & Service has revealed one finalist each month through question-and-answer style articles, which are available online at www.truckpartsandservice.com.
In this issue, we profile all five distributorships, taking a deeper look at their rich histories, their best practices and their contributions to a stronger aftermarket.
Please join us in congratulating this year's finalists:
* Henry Cook, Cook Brothers, Binghamton, N.Y.;
* Jim Burke, Drive Train Industries, Denver;
* James Pascale, Pascale Service Corp., Pawtucket, R.I.;
* Keith McLemore and Don Purcell, Stone Truck Parts, Garner, N.C.; and
* Steven Stich, Wheelco Truck & Trailer Parts, Sioux Falls, S.D.
The winner of the 2010 Truck Parts Distributor of the Year will be announced during the 2010 Heavy Duty Aftermarket Week in Las Vegas, Jan. 17-20.
In conjunction with the Distributor of the Year program, Randall-Reilly, the parent company of Truck Parts & Service, has created the Randall-Reilly Educational Project. Twenty percent of all net display advertising revenue in this issue will be contributed to Northwood University as funding for its Heavy Duty Parts and Service Management Program, a two- or four-year ongoing degree-granting program, that helps cultivate the aftermarket leaders of tomorrow.
— Denise Rondini, Executive Editor
Re-establishing Dominance

Cook Brothers is now stronger than ever having learned lessons from some unfortunate decisions in its recent past.
Rebuilding your business' reputation is not the easiest thing to do, but apologizing for your actions while at the same time fixing the problem is a good first step. That is what Henry Cook, owner of Cook Brothers, did after he purchased the company back from TransCom, which tried to apply automotive parts distribution techniques to the heavy-duty parts arena.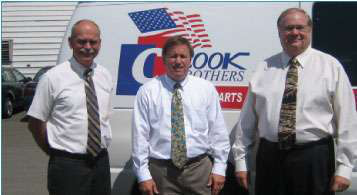 After getting his business back, Cook says he did three basic things. "The first thing was I put $1.5 million more parts inventory into the branches in a six-week period. I did radio commercials apologizing to our customers for any disruption the TransCom experience brought to their businesses and I went to see every single customer who had done more than $20,000 of business with us in 1997 and personally apologized to them and asked for their business back."
By doing those three things and because he did not lose any of his branch managers during the TransCom experience, Cook took a business that was losing $125,000 a month "and we righted the ship in four and a half months."
Lessons learned leads to growth
Today, Cook Brothers is growing its business by taking market share away from its competitors, in part due to lessons learned in its past.
Instead of reducing inventory when business slowed, Cook actually added $780,000 of inventory at the branch level. He did this because he had paid attention to previous down cycles in which customers reduced their stock levels as did other parts distributors.
"The product disappears from the pipeline then when the customer wants the product it is not available locally as easily as it was and he has to hunt for it because he can't have a truck down." By adding inventory, Cook positioned the company to be able to fill customers' needs.
He also did not decrease parts delivery cycles. "We told our branches that even if you are going out with just a few things, keep up the normal delivery cycle and that has paid off." Cook also ensured that his Binghamton, N.Y., headquarters location had plenty of inventory for overnight replenishment of the branches. "Our sales grew this year," Cook says. "This year our sales are up almost 15 percent."
Cook also has grown the business by adding industrial product lines to his product mix. "I am talking about things like fasteners, drill bits and abrasives," he explains. "Those are products that our customers use, so why shouldn't we sell them?"
Milk haulers, schools, municipalities, independent garages, small fleets, owner-operators, private fleets and the Marcellus gas field are among the markets Cook Brothers serves. Cook sees the gas-field business as one growth opportunity. The gas field is located along the New York-Pennsylvania border and drilling has begun on the Pennsylvania side. "They don't allow drilling in New York yet," Cook says. "But at some point they will. The gas field has brought an increased number of trucks into the area and without a doubt has helped our business."
Product expertise
Cook Brothers positions itself as a generalist and carries an extensive list of products. Recognizing that it is impossible for a salesperson to be well versed in every product — especially the more technical lines — Cook established product managers for lines like rear ends, transmissions, auxiliary power, driveline and hydraulic hose and fittings. "These can be very difficult for a salesman, especially a newer salesman, to grasp. It is easy to grasp brakes or filters or lights, but we stock more than 134,000 SKUs and it becomes difficult for people to handle."
The product specialists are on hand to back up the salesperson and provide the technical assistance that may be needed to make a sale.
Product managers are considered part of the corporate payroll and are not charged to the branches. "As far as the branch managers are concerned, it is like having a free employee to help them sell," Cook says. "We have many instances where the salesman acts as a bird dog and when it comes time to close the sale, we send in a specialist." After that it is the salesman's responsibility to service the account.
Cook believes that having product specialists on hand gives his sales staff confidence to sell products they might not completely understand. "He is not going to let himself look stupid but if he has backup to handle it for him, he still comes out looking like he knows something because the customer gets the right part."
Training is another area that gets a lot of attention at Cook Brothers, and product specialists assume responsibility for some of the training.
It's all about the customer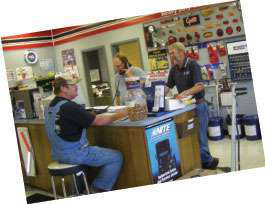 Product specialists are just one way Cook Brothers tries to make sure it is meeting the needs of its customers. Cook and his management team of Bob Seyerlein, vice president of sales, and Mike Venuti, vice president of operations, are constantly checking in with customers to get feedback. "We do not have an official grade system, but we are thinking about that. However, we want to make sure we get our customers' feedback on how we are doing in meeting their needs."
Cook adds, "We constantly adjust our business to what the customers want us to do, and customers are smart." He says Cook Brothers has to be competitive on pricing but that just lowering prices is not the answer. You also need to have an acceptable order fill rate. "The way we have things set up is we can call on all our inventory at each of the stores every night and get the customer the part the net morning."
In order to be better able to communicate with its customers, Cook Brothers is in the process of changing its operating system to one that is being custom written. "We are going to be able to communicate more with our customers," Cook says. "Our customers will be able to see our stock levels. They will be able to get pricing and they will be able to order on the Internet 24 hours a day, 7 days a week."
Additionally, Cook Brothers has gone to a PDC concept and bought land and a building that serves as a central warehouse. "We deliver to all the stores every night. I have never cared as much about inventory turns as I have about fill rate. It is my belief that you can't successfully run a business on A item sales. A item sales are driven by B, C and D item sales. What drives your profitability is if you get the D, C and B sales, the A sales come right along with it."
Cook is not afraid to invest money to meet his customers' needs. In the last year they have added a parts distribution center, a driveline shop at one of the locations, a hydraulic hose truck and a mobile truck to service the gas fields and added a line of industrial products.
"We invest money trying to do what customers need," Cook says. "We want them to buy more from us, so we are going to solve their problems. We are not just going to save them money in buying the parts. We can save them money by reducing their inventory investment and decreasing their downtime."
Name of Company: Cook Brothers
Headquarters Address: 7 Walter Avenue, Binghamton, N.Y. 13901
Web site: www.cookbrothersco.com
Founded: 1918
Owner(s): Henry Cook, Bob Seyerlein and Michael Venuti
Number of Locations: 9
Number of Employees: 152
Moving To Improve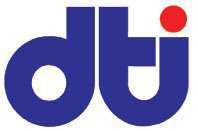 DriveTrain Industries used a move to a new location as an opportunity to improve.
Moving after 35 years in the same location can seem like a daunting task. Or it can be an opportunity to improve your operation. That is what Jim Burke, president and CEO of Drive Train Industries, and his management team did when faced with the relocation of its Denver, Colo,. headquarters.
Modern and archaic at the same time
Before even searching for a new building, Burke and his team spent time looking at their suppliers' distribution centers. "We went to Meritor's facility, SKF, Gates and even to Subaru's automotive parts warehouse in our town," Burke says. "These guys are on a larger scale than we are and their facilities are more sophisticated and automated, but it did give us some good ideas."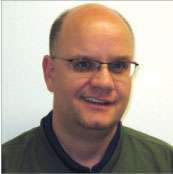 Burke's old location was a mix of old and new. "Our building was old, everything in it was old," Burke says. Parts were stored on shelves, which were built out of cinder block and plywood. "It was very simple and easy to use, the only problem was it was a very inefficient way to store inventory."
On the other side of the spectrum was the fact that Drive Train had developed its own warehouse management software, which was quite sophisticated. "So while our shelving was archaic, we had RF equipment, all our inventory was bar coded and location driven. Parts were put on the shelf by location rather than by manufacturer's part numbers."
The new facility, while having a smaller footprint, actually was taller with a ceiling height of 26 feet compared to 12 to 15 feet at the old location. "If you look at it from a square footage standpoint, we have less square footage, but if you look at it from a cube standpoint, it actually is a bigger building," he explains. That meant larger parts could be placed on pallet racks that were stacked almost to the ceiling. "We really picked up a lot of efficiencies in that area."
Burke chose to use several different shelf sizes in the new warehouse, including ones that were 12-. 18- and 24-inches deep. Additionally, Vidmar cabinets on rollers were used to store small parts. "Previously we had cardboard bin boxes in the warehouse. I do not even know how many thousands of bin boxes we had," Burke says. Unfortunately, the majority of those bin boxes were less than 20 percent full. "With the new cabinets we were able to put as many as 30 to 40 part numbers in one cabinet where we had 30 to 40 bin boxes taking up 20 times the amount of space that one drawer took up."
To improve efficiency in the new warehouse, Drive Train employees organized parts on shelves based on size, not by who made it or what the part number was.
Prior to the move, all parts were measured and tagged to indicate which size shelf they would be placed on at the new facility. When it was time to move, Drive Train employees went through the old warehouse gathering all the parts that would be going on 12-inch shelves, followed by those that would be on 18-inch shelves and finally those that would placed on the 24-inch shelves.
Once the parts were in the new warehouse, they were scanned and the new locations were entered into the computer system. The moving process began the Friday before Labor Day weekend in 2009 and by the Tuesday after Labor Day, Drive Train was open for business.
A diverse customer base
The improved efficiency at headquarters helps Drive Train better serve its customers. "Our customer base is very diverse," Burke says. "Our biggest customer accounts for less than 1.5 percent of our total sales." Among the types of accounts Drive Train serves are trash haulers, municipalities, construction, oil, natural gas, coal and ski areas. "You name it, we do it," Burke jokes.

Such a diverse base presents challenges with making sure there is enough technical expertise in house to serve the various niches. As a result, training is very important. Drive Train mainly counts on its manufacturers and suppliers for new product training, but it also conducts in-house training. "We train our own people so we have experts who can help our counterpeople understand what is going on."
Training also is available to customers. "We bring them value by supplying them with information they need to stay on top of what is going on in their business," Burke says. For example, Burke trains Drive Train customers on air brakes. "I am one of the few guys out there who still has working air brake boards that I use for training purposes."
Burke sees opportunities in the market as well. The energy market — which had trailed off — is starting to come back. "With the new drilling techniques that allow oil to be extracted from areas that were not reachable before, it is a growing business for us."
Technology is vital
While Drive Train uses technology quite effectively in its warehousing, Burke sees areas where the company needs to improve. "We need to focus more on our web presence and trying to do a better job of utilizing the Internet for parts sales," he says. But he is quick to add that he is not necessarily talking about going after parts sales from someone in Florida who it trying to buy parts. "We want to allow our customers the ability to order on-line. We want them to be able to check our inventory on a Sunday night, find out that we have the part they need and place the order so that the part is there on Monday morning waiting for them."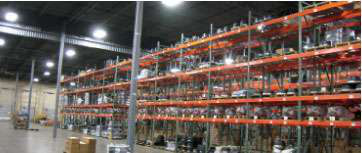 Burke also is looking at software that will assist with routing Drive Train's delivery drivers throughout the city "so that we can deliver to our customers as efficiently as possible."
Another area where Burke believes Drive Train needs to leverage technology is in the area of customer relations management. Burke is looking for a solution that will integrate with his business system and help manage the sales function. Currently, Burke can generate a report at a specific request. "The potential of a really good CRM package is that it can give you information to be proactive — here is a red flag you need to address right away with this customer before it turns into a real problem."
More than selling parts
Having knowledge of its customers and their concerns as well as having the in-house experts to deal with the needs of its diverse customer base, is a strength of Drive Train Industries.
"In pretty much every one of our core product areas we have internal experts, somebody who knows that product line, can troubleshoot, solve problems, make suggestions, help a customer," Burke explains. "We are not just selling parts. We are supporting the part as well, so whether it is fluid power or gearing or driveline or brake or lighting or electrical — any one of those areas — somebody internally can answer questions and assist the customer.
"A lot of our competitors can sell the part at a cheaper price, but when there is a problem they have to go to the manufacturer for assistance," Burke says. "We don't rely on the manufacturer. We are the ones who back up the products we sell and help the customers."
Name of Company: Drive Train Industries
Headquarters Address: 5555 Joliet Street
Denver, Colo. 80239
Web site: www.dti-inc.com
Founded: 1945
Owner(s): 100% Employee Owned (ESOP Corporation)
Number of Locations: 10
Number of Employees: 137
Engineering Success

Pascale Service Corporation's investment in engine expertise helps the company overcome market challenges.
In a competitive market — where your market area at most is a 30-mile radius from your location because customers won't travel any farther for parts and service — James Pascale, owner, Pascale Service Corporation, has been able to keep the business his father started in 1945 thriving.
Engine expertise and outreach
One factor that has lead to the company's success is its expertise in electronic engines. "We try to put our emphasis on being better at that kind of thing," Pascale says. "A lot of people don't like to do that business because it is so hard".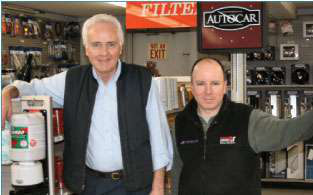 While Pascale Service performs general repairs as well, its expertise in engines is what brings small fleets, municipalities, fire departments and construction companies to its 10,000-square-foot shop in Pawtucket, R.I. Pascale Service is an authorized Cummins and Caterpillar parts and service dealer and can perform warranty work on these engines. It also specializes in International engine repair.
Despite this expertise, one of the challenges Pascale faces is attracting customers from a wider geographic area. "We are in a funny area, people don't like to travel. Literally they won't go 20 miles out of their way for service," he says.
"We are in the northern part of the state adjacent to Massachusetts and if you go to the other side of Providence, which is about 10 miles from here, they consider it a long haul to travel 15 miles. They have to have a really good reason to bring their vehicle up here."
In order to reach customers at least to capture their parts business, Pascale Service runs parts delivery trucks in the 30-mile radius where it is dominant. "That is mandatory. But at 30 miles we have to beat the bushes to get the business in here. Service work tends to stay even closer within 10 to 15 miles."
Technology and training investments a must
One of the things that prevents many companies from getting heavily involved in engine service is the investment needed to keep current. Pascale says that whenever the newest engine diagnostic tool comes out, he purchases it. "It is impossible to work on these things without the proper equipment, computer programs and the training."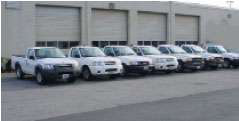 Pascale adds, "It is very important to get our guys trained on how to use the equipment. It is ok to buy those computers, but if you don't know how to use them, it is worthless."
As a result, Pascale calls training semi-mandatory. He explains to his employees that if they expect to get pay increases, they need to get certified. "With Cummins certification is mandatory. You have to be certified for each engine you sell parts for."
Pascale is so committed to training that he pays his employees for the time they spend training. He explains that Cummins had a virtual college DVD that his technicians can complete on their own time.
"They all have time limits. For example, it may be a three-hour course and if they do it at home on their own time, I will pay them for three hours at 50 percent of their pay rate." Cummins reports test results to Pascale and if the technician has passed, the money for the time spent taking the test is added to his next paycheck.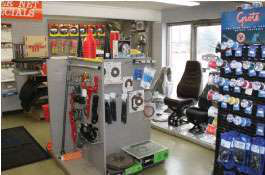 The same holds true for ASE tests. "If they want to take the master technician test, I will pay for them to do so," Pascale says. "If they pass it, I will pay for it every time they need to be retested too. It is just a good incentive and most of the guys love it."
The importance of teamwork
In order to ensure that customers' needs are met, Pascale Service's parts people and service technicians must work closely together. "I just insist that everyone get along. We don't have the 'us and them' attitude." When a vehicle comes in for service, someone writes up the estimate for the work. The technician develops a parts list, which goes to the parts person who will go into the shop to talk to the technician about what he needs. "This way there are no mistakes."
Pascale helps foster this spirit of cooperation through an incentive program, but he is quick to add, "I just make them understand that if they are working as a team, the company will prosper." Pascale and the parts manager and service manager monitor the interactions to make sure problems don't develop.
A little diversification
While service expertise is important to Pascale Service's success, parts also play an important role. Pascale says they do a good job of keeping a wide array of products in stock. "Truck dealers put a big emphasis on selling trucks and not on parts. We have a broader range of products where truck dealers don't," he says.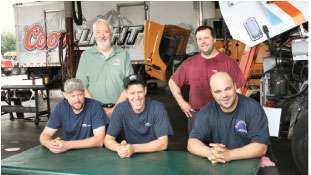 "I think the person who can get the part in the quickest amount of time will get the business. Price is important, but not all the time. If it is a really badly needed part, you can pretty much get what you need for it as long as you get it on time and it is the right part," Pascale says.
As a result, Pascale Service has two floors and a storage area of 25,000 square feet and carries more than 100 related product lines in inventory. "We try to keep good, fast moving parts here. I think we probably have more than we should, but it is important to have it here."
Another way Pascale Service has diversified is by adding custom fabrication of hose and pipe to its offering. It specializes in crimping all types of hoses, plus bending and forming metal tubing from 3/16-inch to 1-1/4-inch. Pascale Service can do custom fabrication and production work for automobiles, trucks, buses, farm, industrial, marine, mining, construction, forestry, chemical, manufacturing, instrumentation, sports vehicles and much more. It manufactures hydraulic hose assemblies, metal tube assemblies, air conditioning assemblies, power steering assemblies combination hose and tube assemblies. "It is a little niche that we have and it is a nice profitable end for us," Pascale explains. "We do so many different things here. People will come in if they need hardware or need a hose made."
Pascale Service also has electrical test equipment to determine the condition of starters and alternators. And it also provides technical information to customers who purchase parts for their own repairs. "If they are going to do their own repair, we want to make sure they do it correctly, so we help them by providing technical information. This way if they buy the part from us, they will install it correctly and won't ruin it."
The importance of reputation
In such a small market area where everyone knows everyone else, reputation is very important. "I have had people tell me 'you guys have a good reputation.' If we do something wrong, we take care of it and we try to solve problems," Pascale says.
"If a truck comes in here with a technical problem, we will do everything we can to solve it. We are known for that. It is hard to keep that level up, but I like to hear it when people say 'you guys are the best around.' That is nice to hear."
Name of Company: Pascale Service Corporation
Headquarters Address: 51 Delta Drive, Pawtucket, R.I. 02860
Web site: www.pascaleservice.com
Founded: 1945
Owner(s): James Pascale
Number of Locations: One
Number of Employees: 20
Filling A Need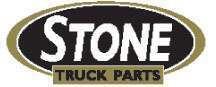 Stone Truck Parts helps satisfy employee and customer desires for a strong regional distributor as an alternative to national chains.
Realizing there was a need for a strong regional distributor in North Carolina, Keith McLemore and Don Purcell left their positions at a distributorship that had been part of the consolidation that took place in the 1990s to form Stone Truck Parts in 2003.
Little did they know that the truck parts industry was headed for some of the toughest times it had ever seen.
A regional need
While the consolidation of the truck parts market resulted in several large national chains, McLemore and Purcell came to realize that it had left a gap in the market for a strong regional distributor.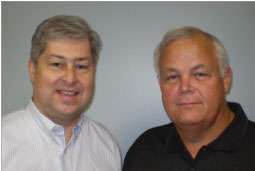 "We got back in the business with a goal of focusing on the North Carolina marketplace," McLemore says. "We knew we had to have multiple locations and we did that pretty quickly so people would see that we had a good footprint and presence in North Carolina."
But locations are not the only thing that makes for a strong regional distributor, according to Purcell. You also need "quality people, product depth, product mix, training and market knowledge."
"That gave us a distinct advantage back in 2003 when we started this." Purcell and McLemore also believe that being regional gives employees something to feel part of.
"That was one of the things we felt was missing. The employees did not have anything to belong to anymore because the big national chains had made it so impersonal," McLemore says. "They did the same thing on the customer side. Customers did not have anybody that was really looking out for their best interest."
Being regional rather than national gave Stone Truck Parts the flexibility to respond quickly to customer problems. "They did not have to go through three or four levels of management to get something done," McLemore explains.
The right people are key
If being responsive to customers' needs is a goal, then you need to make sure you have the right people in the right positions. "You must have talented people on board who have an understanding of the customers' needs. That is critical," Purcell says. In addition, they need to know the competition and understand the products they sell."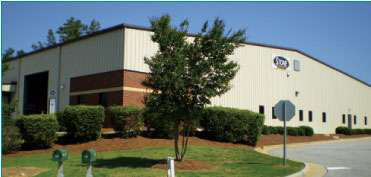 This means either recruiting from the outside or bringing young people in and doing extensive training. "We do this and it allows us to make sure that our people answer a customer's needs when they come up," Purcell adds.
And while ensuring that the new talent continues to come into the industry is tough, Purcell and McLemore "are working pretty hard at it to see if we can keep the pipeline filled with young kids coming in the door," McLemore says.
Both Purcell and McLemore wish they had put more emphasis on recruiting young people in the early days of Stone Truck Parts. "We are just now really getting to attract some of the younger guys," McLemore says. "We are finding more success with some of these younger guys. They are a lot more open minded and creative."
Training takes on increased importance
While training is important in every organization, it takes on more urgency as you strive to bring young people into your business. To ensure that their staff is properly trained, McLemore and Purcell have branch level training weekly, ride-alongs with manufacturers' reps and bi-monthly sales meetings for all outside salespeople and managers. "We usually request that the manufacturer send an engineer or other technical person — someone above a standard field rep — to train our staff," Purcell says.
In addition, Stone works with the North Carolina Maintenance Council, which holds monthly meetings.
"We dedicate time and money to training to make sure our people are adequately trained," Purcell says. Technical training is not the only kind of training in which Stone participates. "We are doing some management training now. We pull these guys out and send them to class during the day," McLemore explains. "We just realized that they are the future and we have to expose them to more things. Most of these young guys are like a sponge; they are sucking this stuff up and are very appreciative of it."
100 Percent Satisfaction
The investment in training, market knowledge and the proper product mix are all designed to do one thing — satisfy the customer. "We believe a rule of thumb is 100 percent customer satisfaction," Purcell says. "When I say that I mean you don't substitute any products, clarification and speed of handling warranty, core management — all facets of what makes this business what it is.
"We put all those things together and we say 100 percent, but in reality we shoot for the high 90s in terms of customer satisfaction."
Stone has a call-back program in which a customer is called the day after he places an order to make sure he got his order and that it was accurate. "This is something kind of new for us," McLemore says. Purcell and McLemore looked at it a couple of months ago as a way to differentiate Stone Truck Parts from its competition.
"We believe customer satisfaction is key to us, McLemore says. "Relationships aren't any good unless you can solve that guy's problem and take care of what he asks for. We are trying to follow up on that and make sure we are doing it."
A wide and changing customer base
While trying to guarantee customer satisfaction can be difficult, doing it across of wide variety of customer types presents even more challenges. Yet Purcell describes the customer base for Stone Truck Parts as "everybody with a Class 6, 7 or 8 vehicle that is registered in the state of North Carolina." This includes waste, livestock and lumber haulers, flat beds, dedicated carriers, over-the-road vehicles and construction operations.
"We categorize customers by customer type but we have found that customers are becoming more diversified," Purcell says. "We may have a customer who has 10 dump trucks but then also has 10 over-the-road tractors."
Another change Purcell has seen in the market is customers' desire to ensure they are dealing with financially sound companies. "They want to deal with companies that can provide the value-added service they need. It is not just about price. Customers now are looking for something more than just price. They are carrying less inventory so they expect you to have the part when they need it."
Looking to the future
Stone Truck Parts has seen rapid growth to three locations from its inception in 2003 and expansion is likely again in the future. "We probably should open a bigger warehouse," Purcell says. "One of our biggest challenges right now is that we are out of space. We are not struggling, but we are in a situation now where we need to broaden our inventory so we need bigger warehouse space."
McLemore adds, "We always have new locations on our radar screen. With 2010 getting a little better, it is making us open our eyes again to take a look at some of those locations and how quickly we can get some of them done."
Name of Company: Stone Truck Parts
Headquarters Address: 1329 Management Way, Garner, N.C. 27529
Web site: www.stonetruckparts.com
Founded: 2003
Owner(s): Keith McLemore and Don Purcell
Number of Locations: 3
Number of Employees: 55
Responding To Customer Needs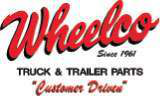 Wheelco Truck & Trailer Parts incorporates its business philosophy into the company logo.
Ask almost any business owner and he will tell you that the customer is the most important thing. But Steven Stich, owner of Wheelco Truck & Trailer Parts, has made this commitment his business motto — Customer Driven — and has incorporated the phrase into the company's logo.
"Customer driven is our belief and as long as we continue to re-evaluate their needs and exceed their expectations, we will be successful," Stich says.
Follow your philosophy
Wheelco was started in 1961 by Stitch's grandfather, who saw a need for heavy-duty independent parts distributors and service garages to serve the construction and trucking markets in Sioux Falls, S.D. Stich, who joined the company in 1993 and assumed control of the company in 1997, has taken pains to keep the customer in mind while growing the business from one location to five.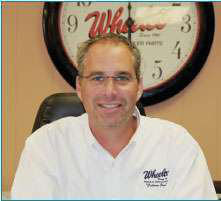 In the mid-1980s, Wheelco added a radiator repair facility to its headquarters location, but that turned out not to be the wisest decision. "The lesson we learned was don't try to be everything to everybody. Products and services need to be added for the right reasons."
According to Stich, the right reasons have everything to do with "meeting customers' needs and contributing to their overall success."
Stich's adherence to this philosophy must be working, because despite a down market, the company remains profitable. "I consider ourselves fortunate, and if we keep doing what we have been doing in the past, we should be fine. If we listen to our customers, understand their needs and we keep looking for new, emerging markets, our company will continue to be successful."
The markets Wheelco serves include construction, vocational, fleets, municipalities and repair shops. And while there has been some consolidation in Wheelco's customer base, Stich does not believe that the reasons for his customers' purchasing decisions have changed. "It is all about relationships. That has not changed. Yes, there has been consolidation, but the bottom line is: create and maintain the relationships you have with your customers, understand their businesses and what brings value to them and then provide goods and services that fulfill those needs."
To help ensure that Wheelco is delivering on its promise of satisfaction, several times throughout the year, Stich calls customers and asks them questions to help determine how well the company is taking care of them and to find out what other services Wheelco should be providing.
On the job training
Obviously it takes a well-trained staff to meet or exceed customer expectations. Stich believes the best training his people get is when they actually are on the job learning new skills. "Our people are our organization. It is kind of a cliché, but we devote a lot of time and energy into the development of our employees," he says. Wheelco employees are cross trained on a regular basis.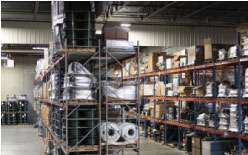 "It costs us more to do that, but it makes us a better company in the long run." As Wheelco expands and more positions open up, having people in-house already trained gives Stich a good pool of candidates.
Just recently Stitch took two employees "who were both doing an incredible job for me in two different positions" and had them switch positions. "The company put a lot of time and effort into training them for their current positions, but I feel in the long run by having them cross trained they will be better employees for Wheelco, more well-rounded and will serve our customers better."
An additional benefit of being able to promote people from within the organization is that "they understand my expectations not only of their positions, but the expectations I have for them on how to service our customers."
Relying on technology
Technology plays a big role at Wheelco. "It is paramount and is going to be a section of our business that we are going to concentrate on," Stich explains. Wheelco offers parts sales via the Internet and in fact was one of the first companies that offered Internet parts sales with Karmak.

"We have been expanding our Internet parts sales on an annual basis," Stich says. "We have many customers who are on-line with us today." He attributes the growth of Wheelco's Internet parts sales to the fact that he is seeing a younger generation of people who are very comfortable with computers and technology entering the industry. "They are very adept at shopping on-line, therefore we have to be there with them and offer them those services," he says.
"They want real-time information. They don't want to pick up the phone. They want to be able to point and click to see if we have the part on hand or not."
Expanding repair capabilities
As part of its efforts to be customer driven, Wheelco is in the process of expanding its repair capabilities by building a 12-bay service center. "Our current shop did not allow us to get our customers in and out in a timely fashion," Stich says. "I felt the way it was set up was not efficient, so we are expanding and will be better able to take care of our customers."
When the building is complete, it will double Wheelco's service capabilities, which include brakes, electrical, driveline, transmission, clutch, exhaust and suspension work. Wheelco also has the capability to cold bend U-bolts in its spring shop and perform hydraulic/PTO service.
Phase two of the expansion, which includes expanding the truck dock, parts warehouse and showroom, lounge and conference area, should be completed by April 2011.
As for future growth, Stich says, "it comes down to understanding the customer and always changing and offering them new products and services."
He adds, "We are going to continue applying the same philosophy that has made us a success in the past. That is never neglecting the basics and concentrating our efforts on our customers, our employees and technological advances."
Part of that includes analyzing existing market share with its current customer base and identifying markets that are underserved and therefore present opportunities for expansion.
Name of Company: Wheelco
Headquarters Address: 4904 West 12th Street, Sioux Falls, S.D. 57107
Web site: www.wheelco.com
Founded: 1961
Owner(s): Duane and Steven Stich
Number of Locations: 5
Number of Employees: 52