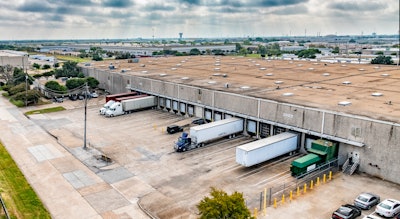 After a long downturn, ACT Research reported Monday freight demand fundamentals are gradually improving as pandemic substitution effects fade, destocking plays out and real incomes improve. But even with those positives, the company says freight is likely to stay soft in the final quarter of the year.
"With both the shipments component of the Cass Freight Index and the Cass Truckload Linehaul Index rising sequentially this month, the freight cycle is at least starting to flatten out, with smaller year over year declines," says Tim Denoyer, ACT Research's vice president and senior analyst. "We continue to expect the freight cycle to turn once capacity tightens, but early signs of 2024 equipment production suggest that may be a while."
Denoyer says the trucking industry has broadly reached "an uncomfortable equilibrium with spot rates steady for several months now. Net fleet exits, which have been going on for a year, are worsening, and although equipment demand at larger fleets remains fairly robust, there are signs that lower new equipment demand will lead to a tighter freight market over the course of 2024."
[RELATED: Truck congestion costs $94.6 billion. Can you help?]
He adds even the freight demand cycle should improve in 2024 but demand outlook remains soft for this winter as the industry continues to add equipment capacity into an oversupplied market.
"Class 8 orders over the next few months will be pivotal in setting the tone for capacity and rates in 2024," Denoyer says.