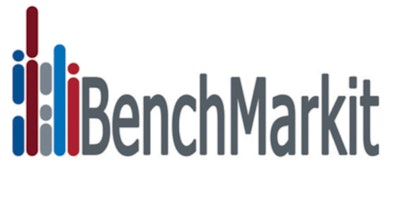 After one year of data collection in a new fleet roadside repair benchmarking program, ATA's Technology & Maintenance Council (TMC) and FleetNet America announced an average of roughly 10,000 miles per breakdown event in 2018.
During a press conference at TMC's Annual Meeting Sunday in Atlanta, the organizations reported miles between breakdowns from participating carriers in the truckload segment fell 3 percent in fourth-quarter 2018 to 10,663 miles compared to 11,007 miles in fourth-quarter 2017.
"The truckload vertical shouldn't be breaking down every 10,000 miles," says Jim Buell, executive vice president, sales and marketing, FleetNet America. "Fleets are spending more on maintenance than they should and most are having customer experience issues than they should."
The average cost per roadside mechanical repair event – excluding tires – rose from $311 in fourth-quarter 2017 to $334 in fourth-quarter 2018 as parts pricing and technician labor costs continued to rise throughout the year.
With the average cost of a roadside repair four times more than a shop repair, the goal of the benchmarking program is to help TMC participants identify areas of improvement to target and drive roadside maintenance costs down. "We look at roadside failures because it costs more to fix something on the side of the road," says Buell. "I believe understanding roadside failures gives you greater insight into overall maintenance operation."
TMC and FleetNet America say the benchmarking program lets participating fleets compare their miles per breakdown and related costs against other carriers in the program. Users can click on specific VMRS categories to get more granular data on their performance.
In the fourth quarter of 2018, the top five VMRS Systems repairs accounted for 63 percent of all roadside repairs, including tires, lighting systems, brakes, cooling systems and wheel-end components.
The best-in-class fleet averaged more than 75,000 miles between breakdowns in the fourth quarter of 2018, more than seven times the group average. "That is significant dollars savings," says Buell. "This fleet still has room to improve because it isn't best in every VMRS.
Buell says the benchmarking study currently only looks at truckload data, but he hopes to add less-than-truckload and tanker segment data later this year.