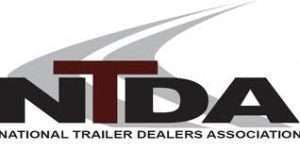 The National Trailer Dealers Association (NTDA) will offer a Trailer Sales Workshop Nov. 6-7, 2018, in Omaha, Neb., according to an announcement.
The purpose of the workshop is to educate dealership trailer sales managers about successful sales operations.
The program includes discussions on inventory and territory management and other processes that will lead to improved market share, customer retention, and profitability.
Topics include:
Measuring sales department profitability
and identifying operational gaps
Key balance sheet measures
Key income statement measures
Key performance of sales performance
and identifying process voids
Awareness, on deal and closing
Activities that drive improved sales performance
Measuring deal profitability
Improving the deal process
Speed, accuracy, profitability
Key steps of the sales process
Successfully executing change
For more information and to register, CLICK HERE.