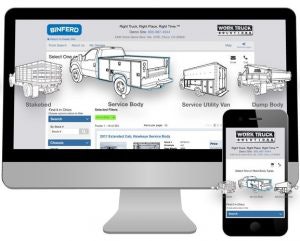 Work Truck Solutions has released three service packages, each tailored to business goals voiced by their dealer partners. Each package offers different levels of inventory management, analytics, sales tools, SEO support and marketing services, according to an announcement.
"Over the last six years evolving our solution, developing our service, and growing our dealer network — over 900 dealers now — we have been listening carefully to dealers who want to be successful selling commercial. We are very excited and proud to offer these new options for them," says Kathryn Schifferle, Work Truck Solutions founder and CEO. "These options will give dealers the flexibility to tailor the service to their needs."
The three commercial vehicle management packages offered by Work Truck Solutions are: Essentials, VIP and VIP+Boost.
Essentials provides dealers with commercial vehicle management, a nationwide trade and locator network, sales and prospecting tools, plus basic SEO and analytics.
The VIP package adds specialized call management, used commercial, custom exports, historical purchase info and advanced data and analytics. VIP dealers will have access to detailed reports on inventory, sales team, web traffic and other metrics. A Dealer Success Coach also will provide consultations to put the reports into context, providing specific insights and recommendations based on the VIP dealer's data. Other benefits include enhanced dealer trade settings and content pages to support SEO.
VIP+Boost includes everything from the Essentials and VIP packages, along with targeted commercial email marketing and social media ad campaigns. VIP+Boost drives relevant traffic from Facebook, Instagram, Messenger and the dealership's existing mailing lists to the dealer's commercial inventory.
"We are proud we provide dealers with the most optimized way to display their commercial inventory on their website for commercial buyers," says Schifferle. "Our new packages take our commitment to commercial dealer success a step further and offer dealers visibility, flexibility and control over their commercial business."