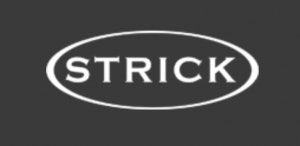 Truck Trailer Manufacturers Association (TTMA) have announced Strick Trailers the winner in the Trailer Manufacturing Plant class, Category B, in the 2018 TTMA Plant Safety Contest.
This the fourth time Strick Trailers has achieved this award since 2007, the company says.
Winners are plants with the leading plant safety data on their OSHA 300A Summary Form. The awards are given in two classes: tank trailer manufacturers and general trailer manufacturers.
Each category is divided into three categories determined by plant sizes as follows:
Category A – Over 750,000 man hours
Category B – 300,000 to 750,000 man hours
Category C – Under 300,000 man hours
"We are honored to receive this award. Strick diligently focuses on safety every day. As a part of Strick's mission statement, we take time and pride in working with our employees in all aspects of safety. Being proactive to come in whole and leave whole is a strong guiding philosophy," says Chris Burt, Strick Trailers safety leader.
Winners were announced during TTMA's 2019 Annual Convention held April 27, 2019.