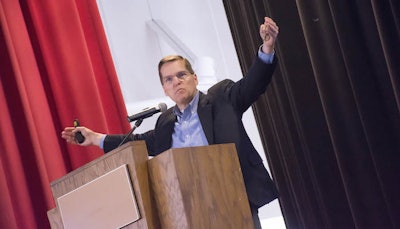 ACT Research reported this week that Class 8 used same dealer sales volume improved 7 percent month over month in December but were down 3 percent year over year and 15 percent year to date against 2018.
The report also indicated used Class 8 average price for 2019 decreased 7 percent versus the previous year, while average miles and age both increased, up 4 and 8 percent, respectively.
"Dealers are reporting used truck sales have slowed and inventory levels are building, particularly with late-model aerodynamic sleepers," says Steve Tam, vice president, ACT Research.
"The price depreciation is largely the result of inventories that have grown due to more trades coming to dealers, slowing freight, and the cyclical nature of truck sales. Meanwhile, vocational truck sales are strong and there is money to be made, if inventory can be found and bought at the 'right' price."