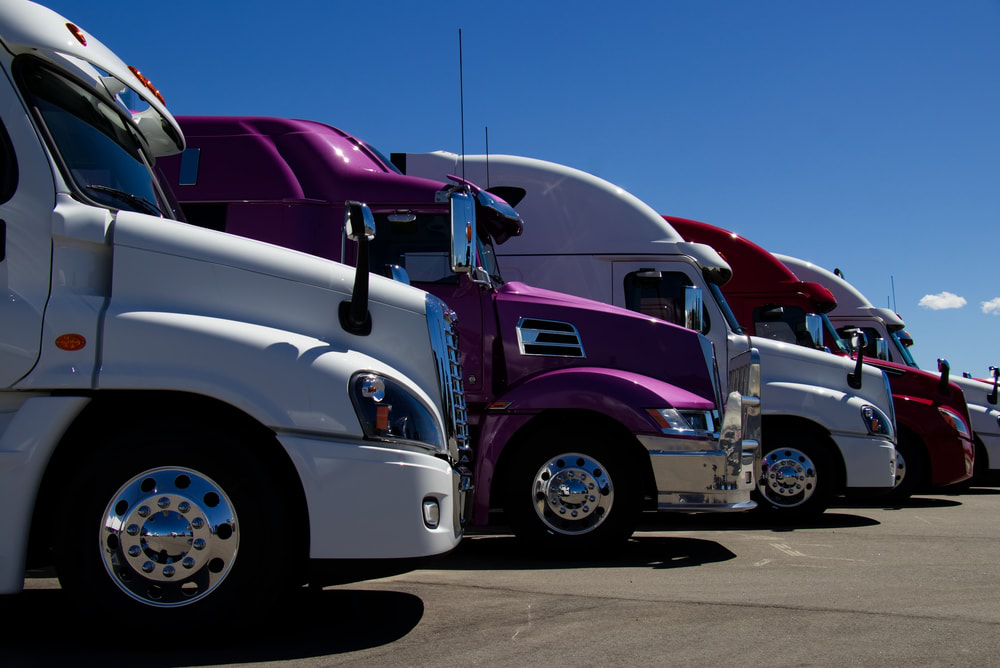 Last August, Cummins made news in the heavy-duty powertrain space with several new configurations for its X15 Efficiency Series and X15 Performance Series engines. While the announcement lacked the excitement of a wholly new engine entering the market, Cummins' news was notable due to the comprehensive improvements offered by the new X15 Efficiency Series and the fact an engine maker was substantially updating its 15-liter product line at all.
Though the 15-liter diesel engine and its larger displacement counterparts have been the dominant power source in the over the road (OTR) trucking space for decades, a notable shift has occurred in recent years within the OEM community where manufacturers have invested small fortunes to bring smaller, more efficient engines to market as alternatives for fleets and commercial carriers.
The old trucker expression says "there's no replacement for displacement" on the highway, but with load lengths shrinking and regional haul and last-mile delivery markets exploding, an increasing number of fleets are questioning if they can do more with less under the hood.
For truck dealers, this shift in customer preference hasn't been groundbreaking, but it hasn't gone unnoticed either. After decades of assisting customers spec the right components to complement a single engine or two, today's truck sales associates are expected to offer expertise for a wide selection of powertrain configurations.
At Mack, which offers its 11- and 13-liter MP7 and MP8/MP8HE engines along with Cummins' ISX12 and ISX12N for its Anthem on-highway tractor, Director of Product Strategy Roy Horton says multiple customer segments have turned their attention toward the company's smaller engine options to reduce weight and maximize payload.
"Regional haul and LTL carriers who are looking for good power for their applications continue to show the most interest in smaller displacement engines," he says. "These engines are physically smaller, giving them a weight advantage. Their smaller displacement also helps them achieve better fuel efficiency."
Don Blake, Inland Kenworth new truck sales manager, says take rates for Paccar's MX11 and MX13 engines across his customer base are similarly tied to duty cycle. "Customers running dump trucks or day cabs who are looking for as much weight savings as possible," he says.
While vocational markets and final-mile delivery might make the most sense for smaller engines, Blake says not every customer fits perfectly within a duty cycle to engine configuration bucket. He says Inland Kenworth's vocational customers in Hawaii overwhelmingly prefer Cummins' 15-liter engine because of the rough volcanic and mountainous terrain where they're used. Conversely, a customer running a dedicated OTR route on flat terrain, like the Great Plains or Midwest, may be able to sacrifice some horsepower for the fuel savings offered by 11-, 12- and 13-liter engine options.
Steve Hancock says he's seen some of that with his customer base in Arkansas — particularly among carriers with dedicated regional routes.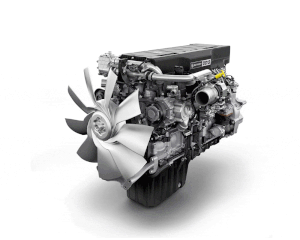 "If you're running a truck in legs or keeping it on a dedicated route where it's returning to a terminal every day, you don't really need the 72-in. sleeper with the 15-liter engine for that," says Hancock, director of new trucks, Doggett Freightliner of Arkansas.
He adds providing such guidance is important for dealers to maintain a strong relationship with a new truck sales customer. Very few fleets are solely reliant on a dealer's expertise when spec'ing a new tractor but everyone appreciates good information.
"We want our customers to maximize their spec so they can earn as much revenue and get as much value out of a truck as possible," he says.
Other Daimler Trucks North America (DTNA) customers are recommended to leverage their dealers' expertise the same way.
"Customers are encouraged to work with their dealers and our technical sales representatives to select the right engine and powertrain configuration for their specific needs," says Michael Young, marketing manager, Detroit Diesel. "Not many fleets operate the same and our custom solutions enable them to have the best combination possible."
At Detroit Diesel, which will launch its fifth generation DD15 engine next year, Young says acceptance rates for its 13- and 15-liter engine products are growing at similar rates. Young adds that while Detroit and DTNA have seen market data that shows a change through the industry with more share going to 13-liter engines, "the DTNA mix has remained consistent and I see the primary driver of the change coming from competitors moving volume from third-party engines to their own 13-liter proprietary engines."
Horton says any future boom for smaller displacement engines likely will be tied to further route regionalization. "Smaller-displacement engines will remain a good choice for many applications, particularly those that are operating at lower weights, shorter distances and with smaller trailers," he says.
The biggest downside to smaller displacement engines comes at the end of their ownership cycle. The resale value of most 15-liter engines still dwarf their 11- to 13-liter counterparts.
Blake says he believes another reason customers in short-haul and vocational markets are more accepting of smaller displacement engines is their propensity to operate on longer trade cycles than their OTR counterparts.
"Trade cycle is what it's all about," he says. "You have to think about what the demand will be for the truck [and engine] when it's time to get rid of it."
Blake adds smaller displacement engines used in conventional 15-liter applications are being particularly hard hit in today's used truck market. "You can do a lot of the same things with an 11-liter engine that you can do with a 15-liter, but with the 15-liter you don't have to work it as hard. Putting 600,000 miles on both engines isn't the same," he says.
"The truck is ultimately worth what the market is willing to pay for it," adds Hancock. "We make sure to have that conversation with the customer before they make a decision."