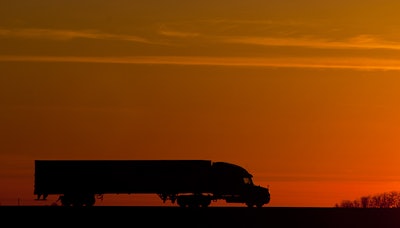 Used Class 8 truck sales volumes in August were up 17 percent year-to-date against the first eight months of 2019, with average price, miles and age all below August 2019 YTD rates, down 15 percent, 1 percent and 8 percent, respectively, according to the most recent release of ACT Research's State of the Industry: U.S. Classes 3-8 Used Trucks.
Near term, the report also indicated that used Class 8 sales volumes rose, up 1 percent sequentially, with average price rising 5 percent month-over-month. Average miles and age both fell compared with July, down 1 percent and 3 percent, respectively.
Learn how to move your used trucks faster
With unsold used inventory depreciating at a rate of more than 2% monthly, efficient inventory turnover is a must for dealers. Download this eBook, "Sold! Best Practices for Moving Used Trucks," to access proven strategies for selling used trucks faster.
"Used Class 8 same dealer sales improvements continue to be attributed to the catch-up of weakness in late spring sales, as well as being driven by better-than-expected growth in freight," says Steve Tam, ACT Research vice president.
"That said, the remainder of the year continues to be overshadowed by uncertainty as businesses evolve to new sales models and small truckers enter and leave the market," Tam says.
"Based on conversations we have had with dealers this past month, it appears the used truck market is coalescing, with a growing number of reports of increased interest, phone calls, floor traffic and most importantly, steady sales. At its current level, there are numerous opportunities for buyers, including both truckers and truck dealers, to obtain quality trucks at very attractive price points," he says.
The report from ACT provides data on the average selling price, miles, and age based on a sample of industry data. In addition, the report provides the average selling price for top-selling Class 8 models for each of the major truck OEMs.